Dorset
Love Your Verge – protecting wildflowers and wildlife on Dorset's roadsides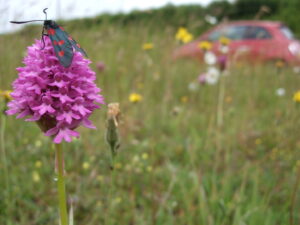 Dorset Council and Litter Free Dorset will once again be encouraging residents and visitors to celebrate Dorset's roadside verges as havens for biodiversity and wildlife with the 'Love Your Verge' campaign.
Love Your Verge is a countywide collaboration between the council's Coast and Greenspace Service and Litter Free Dorset. It aims to raise awareness about the council's work to increase and maintain biodiversity in verges, as part of the response to the Climate and Ecological Emergency. By increasing awareness about the importance of Dorset's thriving verges, the campaign also aims to deter people from littering on roadsides.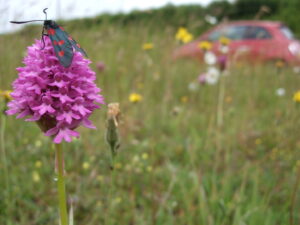 Changes to verge management in Dorset include an increase in cut and collect mowing – a technique which helps to reduce the soil fertility over time, creating a better environment for wildflowers. The council has also reduced verge cutting throughout the rural road network to once instead of twice per year, in areas where it is safe to do so. This allows more flowers to complete their life cycles before being cut. Verges which already have high biodiversity value, known as 'conservation verges', are managed to ensure biodiversity can continue to thrive each year.
Verges are increasingly known as important areas for wildlife, and the work in Dorset has caught the attention of national media. The Wildlife Trust already recognise a number of verges in Dorset as Sites of Nature Conservation Interest (SNCI), a designation which is given to sites that have substantive nature conservation and geological value. The council aim to establish even more SNCI sites this year, as part of its work to address the ecological emergency.
Littering also causes major issues for plants and wildlife in Dorset's verges and cleaning up the discarded rubbish is a costly and time-consuming operation. To help discourage littering, the campaign will include colourful signage installed around the county. The signs feature a range of animals and insects, drawing attention to the types of wildlife that inhabit the verges and thanking drivers for taking their rubbish home with them.
Cllr Ray Bryan, Dorset Council Portfolio Holder Highways, Travel and Environment, said:
"The loss of natural habitats is a major threat for pollinators, which are essential for helping plants and crops to grow. We're proud of the work Dorset's Coast and Greenspace Service do each year, which is helping to transform our verges and restore some of these vital habitats.
"Safety remains our top priority, so our approach must strike a balance between cutting verges regularly where needed for visibility and working to protect and enhance Dorset's natural environment.
"By raising awareness about the important work to encourage and protect the plants and wildlife in our verges, we hope more people will do their bit by choosing to take their litter home and disposing of it responsibly."
Residents and visitors can get involved with the campaign by sharing their photos or videos of the plants and wildlife they've spotted in Dorset's verges and using the #LoveYourVerge.