Student midwife shortlisted for two Nursing Times awards
A third year student from the University of Bedfordshire has been nominated in two prominent categories in this year's Student Nursing Times Awards.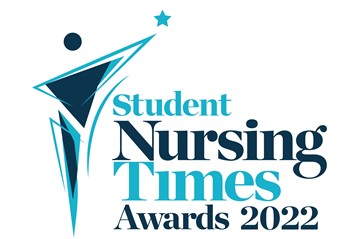 Currently in her final year of studying BSc (Hons) Midwifery, Bedford-based Chelsea Beckford-Procyk has made the shortlist for both the 'Student Midwife of the Year' category and the 'Mary Seacole Award' which recognises students' outstanding contribution to diversity and inclusion.
Having moved to Bedfordshire from London five years ago, Chelsea joined the University's Midwifery course in 2019 and was put on placement at Bedford Hospital as part of her studies. She also helps to train hypnobirthing instructors for the Little Birth Company and runs independent workshops for fellow student midwives and birth workers.
Throughout her course, Chelsea has been a champion of promoting anti-racism in maternity care, publishing an article in The Practice Midwife Journal, speaking at a global conference for International Day of the Midwife and running a podcast and blog called 'Blk Mum to Midwife'.
The Student Nursing Times Awards aim to bring together the nursing community to shine a light on the brightest talent making their way into the profession – after attending The Student Leadership Programme's #150Leaders event last year and hearing about the awards, Chelsea was inspired to apply.
Upon learning of her successful nominations, Chelsea said: "I'm extremely proud and very humbled to have been shortlisted. I have had some lovely messages from the midwifery teaching staff from the University who have always been very encouraging of my extra-curricular projects.
"I hope that by shining a light on the work that I'm doing, this will encourage other students to find their voice and speak up about the issues that matter to them. Not only that but I hope this also gets people talking about the ways in which we can work towards improving maternal health disparities for Black, Asian and ethnic minority women and birthing people in the UK."
Once she's completed her degree, Chelsea looks forward to becoming a full-time midwife and hopes to one day become an infant feeding specialist.
Speaking during Bedfordshire's 'Proud To Be Black' campaign for Black History Month, Chelsea commented: "I hope to inspire aspiring student midwives from the Black community to pursue their dreams. I'm incredibly passionate about the decolonisation of midwifery education and the importance of anti-racism in maternity care. I hope to become not only a top notch midwife but also a respected leader and force for change."
Kate Washington, Lecturer in Midwifery with the School of Society, Community & Health, commended Chelsea on her nomination. She said: "Chelsea is an excellent student – very professional, respectful and passionate about midwifery.  She has also worked hard throughout the pandemic in practice which has set her up to become a great health worker upon graduating. We're all very proud to hear of her successful nominations in the Student Nursing Times Awards and wish her all the best ahead of the results."
The Student Nursing Times Awards 2022 will be held in London on 27th May when the winners of each category will be announced. For more information follow @NursingTimes on Twitter.