An action-packed Easter ahead for children and young people in Hartlepool
There are lots of fantastic, fun activities for children and young people in Hartlepool aged 4 to 16 to look forward to over the school Easter holidays.
Swimming, climbing and canoeing, Harry Potter and Pokemon-themed crafts and games, learning to skateboard, decorating caterpillar plant pots, multi-sports and life skills, forest school activities, a funability day for children with additional needs, learning to cook, Cleveland Fire Brigade activities and football, dodgeball, cricket and rounders with the Hartlepool United Community Sports Foundation are just some of what's in store, and most of the activities are free.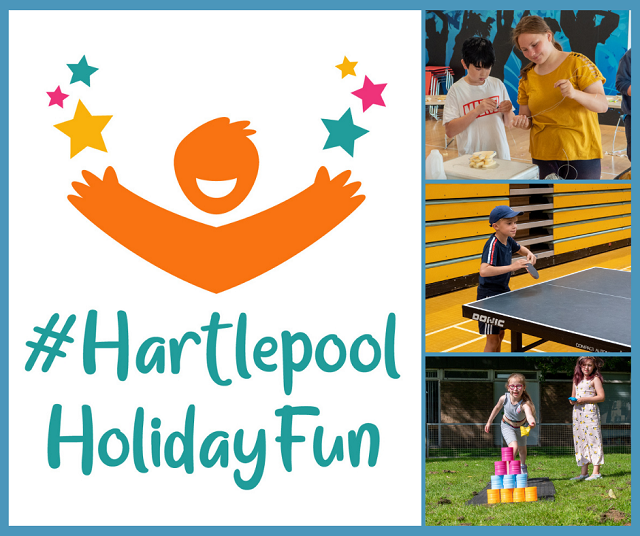 There'll be plenty to keep children and young people entertained and help them discover new hobbies and skills, make new friends and build their confidence. On top of all this they will also get a tasty, nutritious meal as part of the bargain.
It's all part of Hartlepool Holiday Fun – a project run by Hartlepool Borough Council in partnership with different organisations across the town and funded by the Department for Education – providing activities for children and young people over the main school holidays throughout the year.
Places are available for free to children who receive free school meals, but all children and young people in Hartlepool are welcome to take part.
Sally Robinson, Hartlepool Borough Council's Director of Children's and Joint Commissioning Services, said: "Hartlepool Holiday Fun was an outstanding success in its first year last year, enabling thousands of children and young people to enjoy a wide range of exciting, stimulating activities and receive nutritious meals as well.
"We're looking forward to another fantastic year this year and we're off to a cracking start with our action-packed Easter programme."
For more details and to book places click here.