Cornwall
Cornwall Trading Standards issues warning about home insulation scams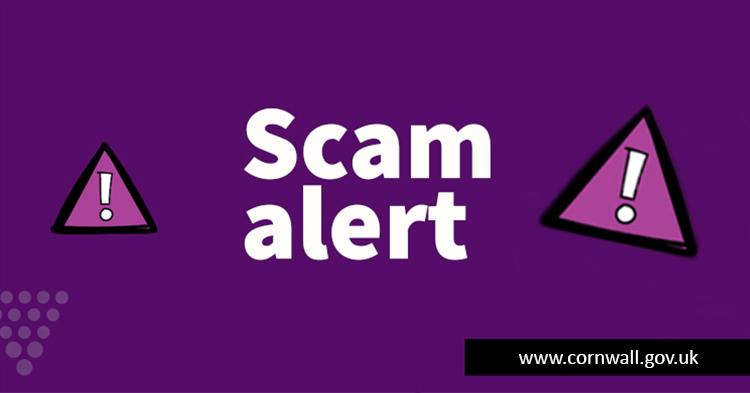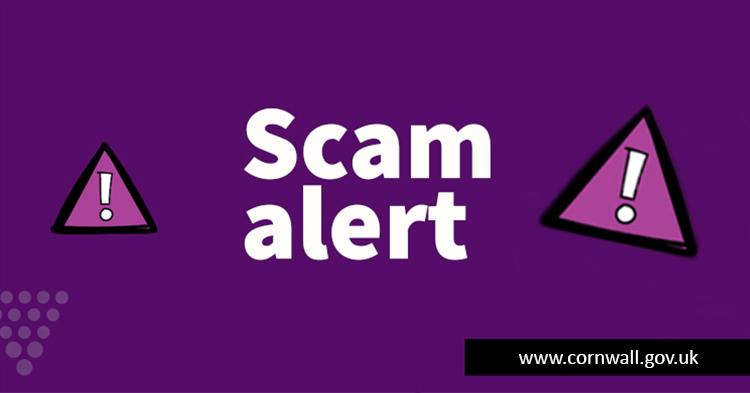 Scammers, some claiming to be from Cornwall Council, are cold calling residents with misleading claims about spray foam insulation, Cornwall Council Trading Standards team has warned.  
Other cold callers are trying to sell residents unsuitable foam insulation products that could potentially do more harm than good.   
Gary Webster, Fair Trading Team Manager at Cornwall Council said: "As energy prices are set to rise even further, many households are looking at ways to improve the energy efficiency of their home to cut bills.  
"However, there have been recent examples of residents being cold called and offered spray foam insulation. Whilst the product itself can be a legitimate method of insulation, it is not suitable for every property, and can cause more harm than good if applied in the wrong circumstances."  
The technique uses expanding foam, sprayed between the rafters, either to the underside of the roofing felt or directly to the tiles or slates. It is often claimed to be a quick and easy solution to increase the insulation in a property or to repair leaks.  
The foam only provides a stopgap solution and may cause problems in the long term. By covering parts of the rafters, it can trap dampness and makes the roof more vulnerable to decay. Any future internal inspection of the roof for maintenance or mortgaging purposes can be made more difficult. Spray foam insulation can also cost ten times that of other insulation measures. 
Councillor Martyn Alvey, portfolio holder for environment and climate change at Cornwall Council, said: "We all need to be thinking about working towards a sustainable carbon neutral Cornwall and the recent focus on spiralling energy bills has made the need to properly insulate our homes an even bigger priority. However, as we all look for ways to improve the energy efficiency of our home to cut bills, we need to be wary of those trying to exploit for profit those of us trying to do the right thing. It's important to seek out and follow the right advice."  
Community Energy Plus is a Cornish charity that provides free advice to people about energy efficiency. They continue to receive reports from residents who have been given the hard-sell for this insulation.  
In one case, a consumer had received numerous calls from a firm trying to sell spray foam insulation. In an attempt to worry the householder, the salesperson claimed that the property didn't meet 'Government Standards' for insulation. After stating that the work would cost around £8,000 – the caller claimed that they could offer a 'special discount' and reduced the cost to £5,000. The work was agreed and carried out the very next day. The property was a Victorian house, and the treatment was not in any way suitable.  
In another case, the salesperson claimed to be calling from Cornwall Council and again tried to persuade the resident to agree to have spray foam insulation, despite it being completely unsuitable for the property. Luckily in this case the person sought advice and did not agree to the work.  
Laura Tregonning, Senior Project Manager at Community Energy Plus, said "Spray foam insulation is a technology that is suitable in some situations, but careful advice should be sought before making a commitment. We're Cornwall's energy advice charity and would recommend that if anyone in Cornwall is contacted by a company offering this measure, that they should be on their guard and contact us on 0800 954 1956 before signing anything or paying a deposit."  
Things to think about when considering works to make your home more energy efficient:   
Be wary where you are approached following a cold call. Whilst some businesses do legitimately use these methods to find new customers, we would always recommend doing your own research, including looking at independent online reviews. 

 

Speak to reputable independent advisors, such as Community Energy Plus, to work out which energy efficiency measure is best for your home, the likely cost, and what funding you may qualify for. 

 

When dealing with a business, make sure they tell you who they are and which source of grant funding they are intending to access. Challenge any vague statements which suggest they are 'working for the Government' or 'working for the Council.' 

 

Genuine installers will offer a fair price for the work. Whilst they may be prepared to be negotiate a little, it is important to be suspicious if a salesperson or 'surveyor' offers a very large discount.  

 

There is no law that states that homeowners will be fined if they fail to make improvements to the energy efficiency of their home. 

 

If consumers want to report a scam relating to energy efficiency, or would like further advice on their legal rights, they should contact the Citizens Advice Consumer Service 0808 223 1133. 

 

If you're struggling with money and bills, there is support available. More details on the links on the right.
Story posted 7 April 2022