Help shape the future of women's health in Hackney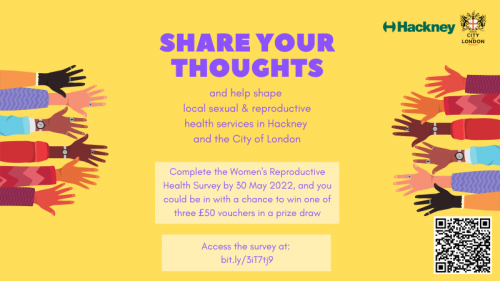 A survey is being launched to ensure local sexual and reproductive health services are meeting the needs of women living, studying, and working in the City and Hackney. 
The survey will cover important topics such as menstruation, contraception, pregnancy, menopause, sex and relationships and will give participants the option to answer the whole survey or topics they are interested in.  
Launched by the City of London and Hackney Public Health team and Population Health Hub, with support from the North East London CCG, the survey will run until Monday 30 May 2022.
Women from all backgrounds and ages are encouraged to take part, including those who were described as female at birth and are now trans or non-binary, are aged 15-55, and who live, work, or study in the City of London or Hackney.