Major works to the carriageway and footpaths on Leads Road will begin later this month as part of the multimillion-pound Stoneferry Corridor project.
The work will be in three phases and will take approximately 14 weeks.
Phase 1 is to renew the northern footpath and kerbs and is scheduled to take about seven weeks, from 25 April until mid-June.
Phase 2 is to renew the southern footpath and kerbs and is scheduled to last from mid-June until late-July. 
During phases 1 and 2, Leads Road will be closed westbound from the junction with Rotterdam Road to Bandstand Roundabout.
Westbound through traffic will be diverted via Rotterdam Road to Antwerp Road and then south along Holwell Road to Bandstand Roundabout.
Traffic travelling east on Leads Road will be unaffected, temporarily turning this section of Leads Road into a one-way road.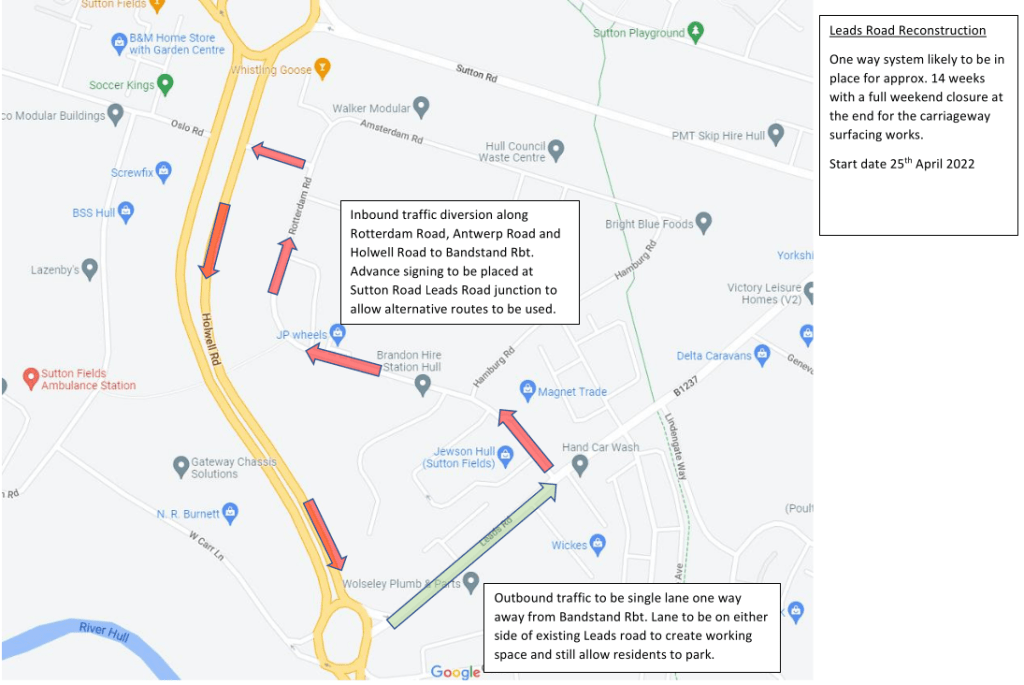 Phase 3 is to resurface the carriageway and will be undertaken during a full weekend closure, scheduled to take place from 7pm on Friday 29 July to 6am on Monday 1 August.
During phase 3, Leads Road will be closed in both directions between Bandstand Roundabout and Rotterdam Road. Traffic wishing to enter Leads Road from Bandstand Roundabout will be diverted via Holwell Road and Sutton Road then west along Leads Road.
Councillor Dean Kirk, Hull City Council's portfolio holder for transportation, roads and highways, said: "To ensure the safety of pedestrians and crews during these works, and maintain pedestrian access to properties and businesses, a one-way system will be in place on this section of Leads Road, with a short diversion for westbound traffic.
"We understand residents' frustration that the Stoneferry Corridor project has taken longer than expected. It goes without saying that the pandemic has had a huge effect on the timescales, from lockdowns and staff illness to material shortages.
"In addition to this, some of the original plans have been redesigned based on residents' feedback, and carriageway issues have been unearthed during the work.
"We apologise for the delays and inconvenience and we thank everyone for their continued patience as we enter the final months of these essential works to one of Hull's primary routes."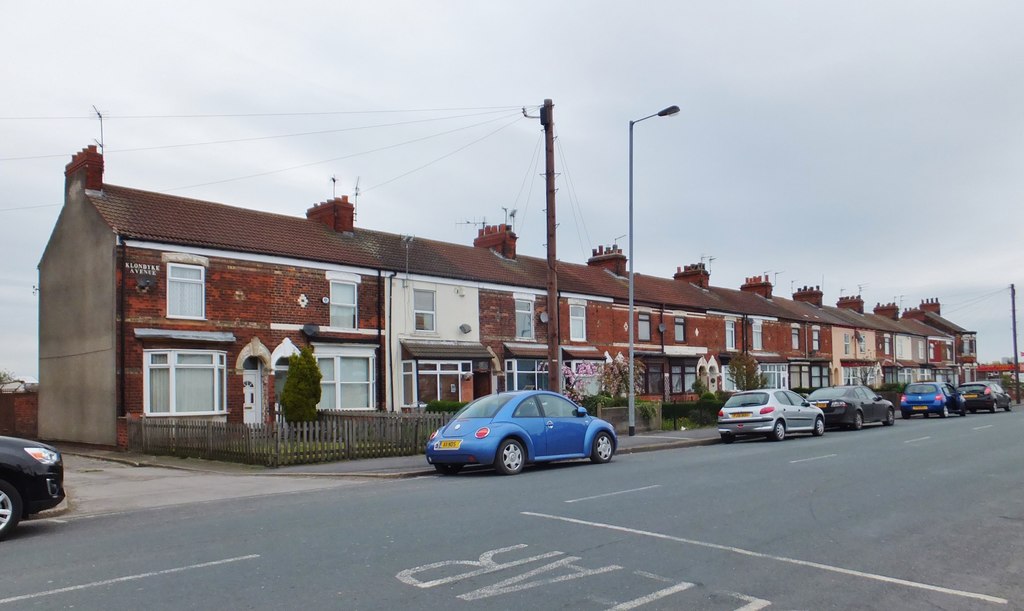 Letters outlining access and parking arrangements are being sent to all residents and businesses in the immediate area. Emergency access will be maintained at all times.
Notice boards providing the latest updates on the work will be displayed close to Bandstand roundabout and Rotterdam Road.
The work is being carried out by Colas on behalf of Hull City Council. For further information, please call the site manager on 01482 213300.
All works are subject to change, so motorists are also advised to check one.network before travelling.
To keep up-to-date with Stoneferry Corridor project, download the Hello Worx app for your Android or iOS device using the buttons below.