University & Council's vaccination radio show nominated for award
A Covid-19 vaccination campaign created by the University of Bedfordshire has been nominated for a radio prize at the 2022 Amplify Awards.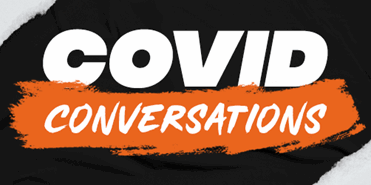 Radio LaB's #CovidConversations project began in September last year after the station was approached by Luton Borough Council with the idea, following the discovery that the number of young people in Luton who had been vaccinated against Covid-19 was considerably lower than the national average.
The project has now been nominated for Best Outreach Project at the Student Radio's Amplify Awards, which are supported by Global – the group behind many of the nation's favourite radio stations.
The series – which aired throughout winter – launched with the aim of starting open and honest conversation about the Covid-19 vaccinations with young people across Luton, to dispel myths and squash misinformation about the injections.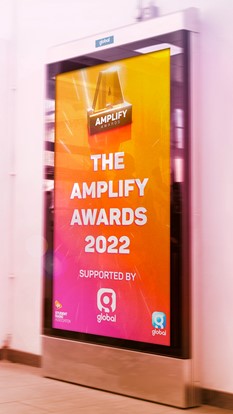 The series included student hosts and guests discussing a variety of topics that had been identified as concerns of young people in the area, including whether the vaccine affects fertility and the fast development of the injection.
#CovidConversations also spoke with a host of medical experts, including healthcare professional and TV personality Dr Emeka Okorocha, and the University's own Professor of Diversity in Public Health, Gurch Randhawa.
Terry Lee, a Senior Tutor in Radio & Audio who oversaw the #CovidConversations project, said: "It is important that Radio LaB's volunteers and presenters try to use the platform they have to make a positive difference in the wider community. This project is a fantastic example of our students highlighting a problem, working with each other and external organisations to find a solution, and having a wider impact. I am immensely proud of everybody involved."
Some of the students involved in the project spoke about their pride at playing a part in helping to inform Lutonians about the vaccine.
Holly Brown, a third-year Media Communications student, said: "After being bombarded with misinformation about vaccinations and viruses for the last two years, it felt important to participate in Radio LaB's #CovidConversations initiative. I am glad our voices have been heard and the station's effort to help out the cause has been recognised."
Third-year Radio & Audio student, Toby Crabb, added: "The pandemic has affected so much of my time at university, so I strongly believe it's very important to get the vaccine. If someone was unsure about getting the vaccine, I hope they heard our conversations and felt the confidence they needed to say yes to the vaccine.
"It would be amazing to bring the Amplify Award back to Bedfordshire, but just to be nominated is a fantastic achievement."
The winners will be revealed at the Student Radio Conference, which is being held from 19th – 21st April 2022.