Bedfordshire
Bedfordshire teams up with HSBC to support student entrepreneurs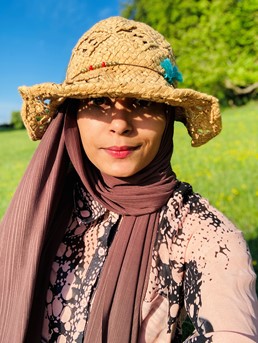 In partnership with HSBC UK, two winning University of Bedfordshire students are taking part in a development programme for aspiring entrepreneurs from under-represented backgrounds.
Alongside four other UK universities – Aston University, De Montfort University, University of East London and Kingston University – this initiative will support students of Black and Minority Ethnic (BAME) backgrounds from Bedfordshire, helping to bring their commercial aspirations to life.
After a competitive application process, the group of successful candidates from across all five universities – including two from the University of Bedfordshire – have begun a 12-week bespoke course run by HSBC's Start Up Discovery School (SUDS), which will culminate in a 'finals' day held in HSBC UK's Birmingham-based office in June.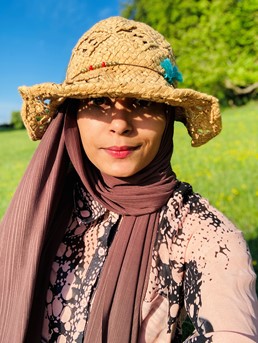 Sadia Lira, a second year Psychology PhD student with the Institute of Applied Social Research (IASR), is one of Bedfordshire's winning candidates. She is looking forward to learning how to make her sustainable business plans a reality, upon graduating.
Sadia said: "I am passionate about the environment and I believe every one of us are capable of making a difference to this world in our own little ways, and I would like to do exactly that through my business, 'Sadia's Gems'. I am hoping this 12-week programme will lead me on this journey and I am excited to learn and grow through the series of mentorship and workshops that will be available to me."
Upon completing the 12-week course, all candidates will continue to receive guidance from SUDS and one-to-one mentoring and financial support from HSBC UK, enabling them to develop and bring to life their commercial and entrepreneurial ideas.
Professor Andrew Church, Pro-Vice-Chancellor for Research & Innovation, said: "We are delighted to be taking part in the incubator programme. With 870 graduate start-up businesses since 2014, the University of Bedfordshire is in the UK's 'Top 5' for start-ups according to data from the Higher Education Statistics Agency, and by working with partners like HSBC we believe we can help unlock and create the potential of new BAME businesses in the UK."
One of the aims of this pilot programme is to provide a model for other banks and financial institutions to develop similar collaborations with universities as a way to showcase aspiring entrepreneurs from under-represented and low-income backgrounds.
Peter McIntyre, Head of Small Business Banking at HSBC UK, commented: "We are delighted to support new aspiring entrepreneurs and look forward to seeing their creative ideas at the pitch day at our HSBC UK head office in Birmingham.
"We are committed to ensuring that access to finance is fair and open to all entrepreneurs and are delighted to be able to further enable these students to start their businesses and to nurture their entrepreneurial talent."