Exeter
Devon sight loss charity welcomes facilities at St Sidwell's Point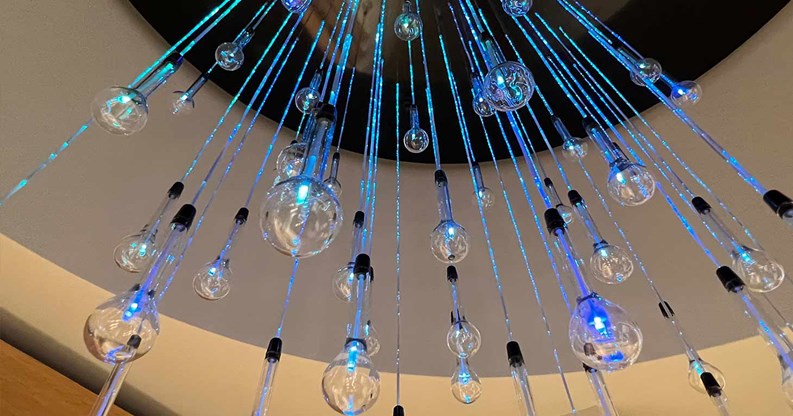 A charity working to improve the lives of people with sight loss have welcomed the accessibility of Exeter's new leisure centre St Sidwell's Point.
Devon in Sight, Devon's leading sight loss charity, were recently invited to tour the new facility in the city centre, ahead of its opening on Friday 29 April.
The group were invited to make comments about the leisure centre and how things could be improved for people with sight difficulties.
Judy Pride, Head of Development and Operations at Devon in Sight, said: "It was wonderful to see just how the needs of anyone with sight loss – or those who just need help because they can't see so well – had been thought through.
"It was also great to have our extra suggestions taken on board so that when you use this new leisure centre, you will feel comfortable and confident.
"Devon in Sight would love to hear from those who have taken the plunge in the pool for the first time so we can encourage all those living with low vision to give it a go!"  
Devon in Sight offers information, advice and guidance to help people who are blind or partially sighted to live life to the full.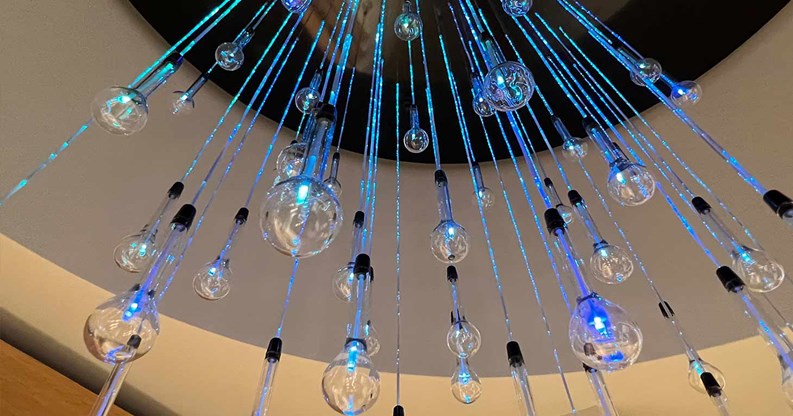 St Sidwell's is designed to be accessible to all.
Each of the swimming pool changing rooms feature an accessible changing area. There is a dedicated 'changing places' room featuring a ceiling hoist, changing bed, shower facilities and toilet.
Accessible toilets are located on every level. There is a dedicated lifting platform installed in both main pools, and in addition there are steps and handrail access.
Drowning detection technology will also in operating at the pools.
St Sidwell's Point has three pools, a gym with more than 100 stations, a premium spa, three group exercise studios, a soft play area, creche and cafe.
There is an eight-lane, 25m main pool and a four-lane, 20m learner pool, both with moveable floors, making learning to swim accessible to all who visit. There is also a confidence pool for youngsters.
Due a special filtration process the pools will have exceptional water quality with minimal chemical content, which will greatly improve the experience for swimmers compared to a standard pool.
Membership is just £25 a month for swimming at St Sidwell's Point, and the same membership can also be used to swim at Riverside or Northbrook. Additional activities like the gym can added to the membership for an extra £5 a month.
The easiest way to buy membership is on the Exeter Leisure app, which can be downloaded on the Apple App Store or Google Play:


All the information, including details of Junior Membership and Family Membership, is also available on the Council's website. Memberships can also be bought online.
Occasional swimmers – or anyone who wants to try out the new pools before becoming a member – are welcome at St Sidwell's Point.
The cost of a casual swim at St Sidwell's Point, Riverside or Northbrook is just £4.50. For children it is just £3.20, and for children under three-years-old it is free. Please note that payment should be made by card rather than cash.
The opening hours for St Sidwell's Point are:
Monday to Friday – 6.30am to 10pm
Saturday to Sunday – 8am to 8pm