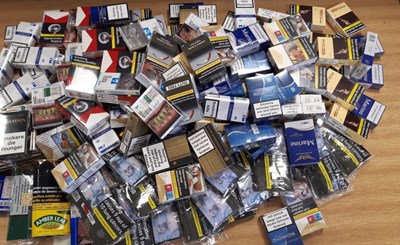 Illegal tobacco worth more than £1,000 has been seized by Gloucestershire County Council trading standards officers after they discovered a hidden compartment in the wall of a shop in Gloucester.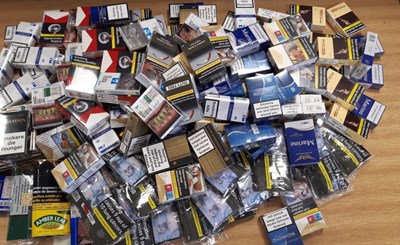 Officers visited the shop in the Barton/Tredworth area following complaints from members of the public about the sale of cheap and fake tobacco there.
They had previously visited the premises in September 2021 and given warnings to the owner about the consequences of selling illegal tobacco.
Officers returned on Thursday 7 April 2022 following further complaints and found a hidden compartment in a wall in the stock room of the shop.
The small compartment contained 162 packs of cigarettes and 21 pouches of hand rolling tobacco. Brands including Richmond, Marlboro Gold, Benson and Hedges and Lambert and Butler were found, along with others unheard of in the UK such as Compliment, NZ Gold and Minsk.
Trading standards officers found cigarettes that are counterfeit copies of genuine brands, as well as brands which are not compliant with strict UK safety regulations. Some of the cigarettes may not self-extinguish when they are not smoked, which is an important safety feature to prevent house fires.
None of the tobacco has UK duty paid on it and would likely be sold for around £5 per pack for cigarettes and up to £10 for hand rolling tobacco. Officers estimate that the unpaid duty on the tobacco would be in the region of £1,450.
The trading standards investigation is ongoing.
Cllr Dave Norman, cabinet member for trading standards, said: "The fact that the tobacco was well hidden shows that the shop was trying to avoid detection.
"We will not tolerate the sale of illegal tobacco no matter how hard they try to hide it. It poses a significant risk to public health as well as harming the trade of legitimate traders."