Trial reveals benefits of text message support on children's bedtime routines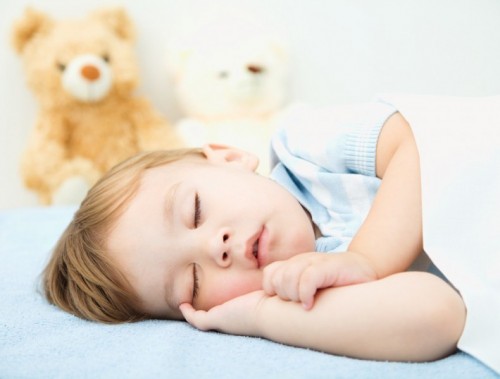 Dr Georgios Kitsaras who led the study said: "We know that there is strong link between the quality of bedtime routines and children's sleep.
"We also know that poor sleep hygiene affects children's development, school performance, mood and cognitive functioning and development as well as the wellbeing of parents.
"Organisations like the BBC and NHS are all engaged in this debate- but up to now, there has been sparse evidence of how best to help parents achieve better bedtime routines.
"Parents are on the receiving end of, at times, conflicting information and so we need to untie conflicting signals and messages parents receive.
"This lack of a clear consensus-based definition of limits health professionals' ability to communicate best practice effectively with families.
"So any intervention which is shown to be effective is most welcome and could make a real difference to families.
"The low cost of the intervention, its adaptability and practicability also make it important in times of strained healthcare budgets and healthcare staff under pressure."
He added: "The preliminary data from this low cost intervention is very encouraging:  we saw beneficial effects across three key outcomes: children's sleep quality, bedtime routine quality and parental mood disturbance.
"And parents felt less tense, less fatigued, less confused, less angry while also reporting higher vigour and self-esteem.
"The impact on tooth brushing was particularly encouraging as  poor oral hygiene practices can increase the likelihood of tooth and gum disease.
"In England alone, 30% 3 year-olds and 25% of 5-year-olds have active dental disease, leading, at times, to extraction under general anesthetic
"It is therefore essential to ensure that all children have good oral hygiene practices and limit their exposure to sugar at all times, including at bedtime."
Bedtime Routines Intervention for Children (BRIC) project: results from a non-randomized feasibility, proof-of concept study is published in BMC Pilot and Feasibility studies