Enjoy Doncaster Town Centre This Easter
Doncaster Council and its partners are continuing the crackdown on anti-social behaviour and once again will be out in numbers to ensure that everyone can enjoy the town centre this Easter weekend.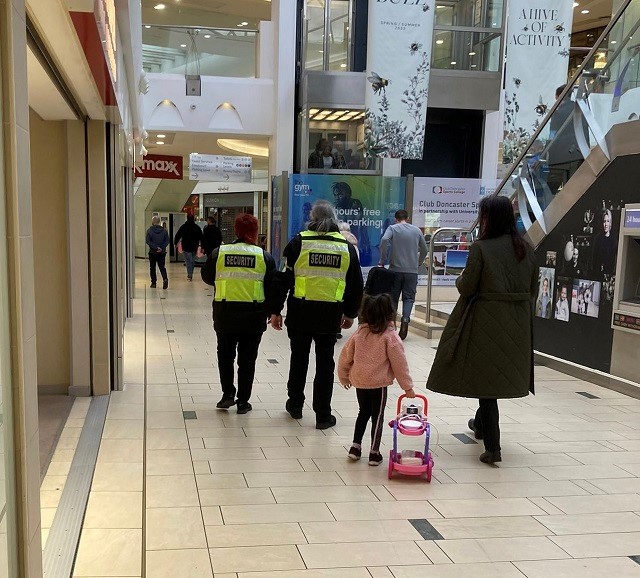 Working with South Yorkshire Police, Town Centre Ambassadors, Frenchgate Shopping Centre and Doncaster Children's Services Trust, the aim is to provide reassurance of a safe and enjoyable environment for customers and businesses.
A campaign covering several weeks has resulted in a series of arrests, prosecutions, banning notices and anti-social behaviour injunctions. This has been received very positively by several businesses who have reported an improvement in behaviour and retailer confidence.
Extra patrols by the Police and town centre security have made a large contribution to the improvement and strong support from schools and the Children's Services Trust is also helping to make a difference.
Dan Swaine, Director of Economy and Environment at Doncaster Council, said: "Easter is the perfect time to spend time with family and friends and Doncaster town centre is a great place to shop and spend leisure time.  There is much on offer for everyone. We also want to send a strong and clear message that anti-social behaviour will not be tolerated. Working together with the Police and other partners to have extra staff on duty over Easter shows our commitment to provide reassurance and take action. I would ask anyone who witnesses anti-social behaviour to report it straight away and our teams will respond."
Inspector Mark Payling, South Yorkshire Police, said: "Anti-social behaviour in Frenchgate Centre and the transport Interchange is a real concern, especially where it involves young people. I want to reassure all those who use the town centre that we will continue to work hard alongside the Council and other colleagues to keep improving the situation. We need the support of the public and parents to help safeguard young people and I would also ask parents to question and understand what their child is doing. To report anti-social behaviour, call your local neighbourhood policing team via 101."
Last updated: 13 April 2022 14:07:23