Dorset
Popular Weymouth footbridge closed for repainting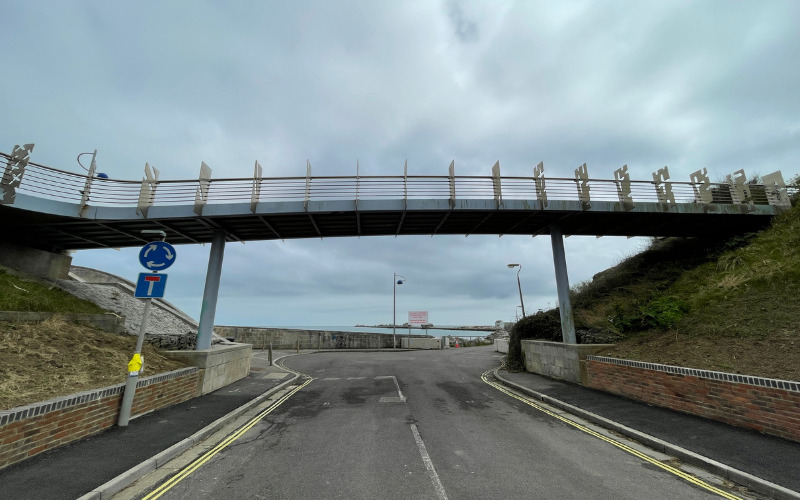 Residents and walkers are being asked to use alternative routes while Newtons Cove Bridge in Weymouth is closed.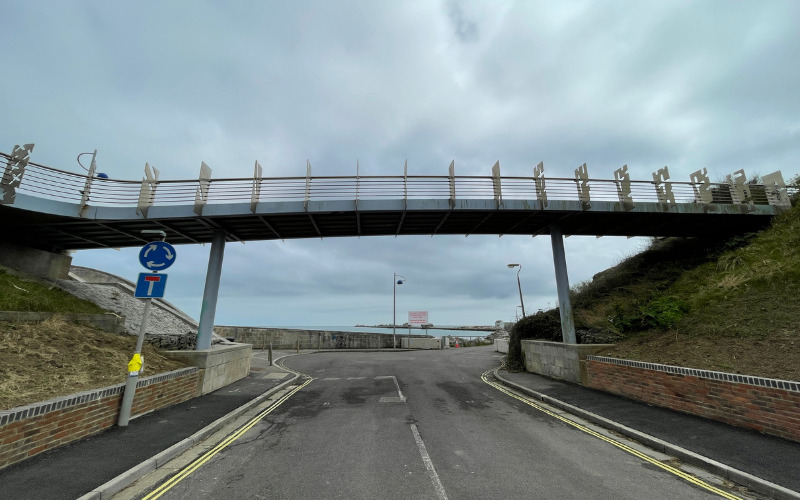 The footbridge will be closed from Tuesday 19 April for eight weeks while sections of the bridge are removed and repainted off site.
Paint on the bridge – which protects the metal structure from the elements – has started to deteriorate and is damaged in some areas, meaning that the coating needs replacing.
Cllr Ray Bryan, Portfolio Holder for Highways, Travel and Environment, said: "The location of the bridge means that it is very exposed to the elements and the sea air – which can be particularly corrosive to metals.
"For environmental reasons, as well as for safety, the majority of the bridge needs to be repainted off site and will need to remain closed until it is reassembled."
Removing the two spans for repainting will minimise disruption for road users, where scaffolding would otherwise block the road, while one section is tied into the supporting structure and will be repainted on site.
Bridge parapets, which are stainless steel, are also being removed for polishing off site and will have a protective coating applied.
Newtons Road, under the bridge, will be closed to traffic for one day between Tuesday 3 May and Friday 6 May, when the weather allows, for the bridge spans and parapets to be lifted away from the structure.
The works schedule allows for two weeks to prepare the bridge for dismantling, five weeks for the painting and maintenance of the spans and parapets, and one week to reinstate the bridge for reopening.
Towards the end of the works, Newtons Road will be closed for a further day for the bridge sections to be lifted back into place – with the bridge reopening in early June.