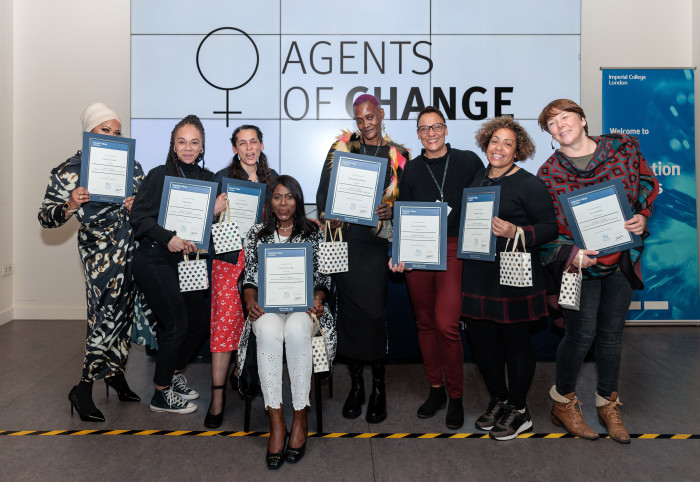 Agents of Change has hosted its third graduation ceremony at The Invention Rooms with more local women graduating from the programme.
Agents of Change, a unique place-based community leadership programme and network for local women, is continuing to grow from strength to strength with the support of Imperial College London's local partners: Hammersmith United Charities,?Hammersmith and Fulham Council?and?The Lyric.  
Established in 2018, the programme aims to support, empower and connect local women in the north of Hammersmith & Fulham with an interest in driving social change.  
The programme is designed to address specific barriers that may prevent them from increasing and sustaining their impact, equipping them to strengthen and empower both themselves and their local communities. Agents of Change is one of a number of programmes that form part of the College's commitment to working in partnership with its local communities to make an enduring and positive impact, as detailed in the College's Strategy for Societal Engagement.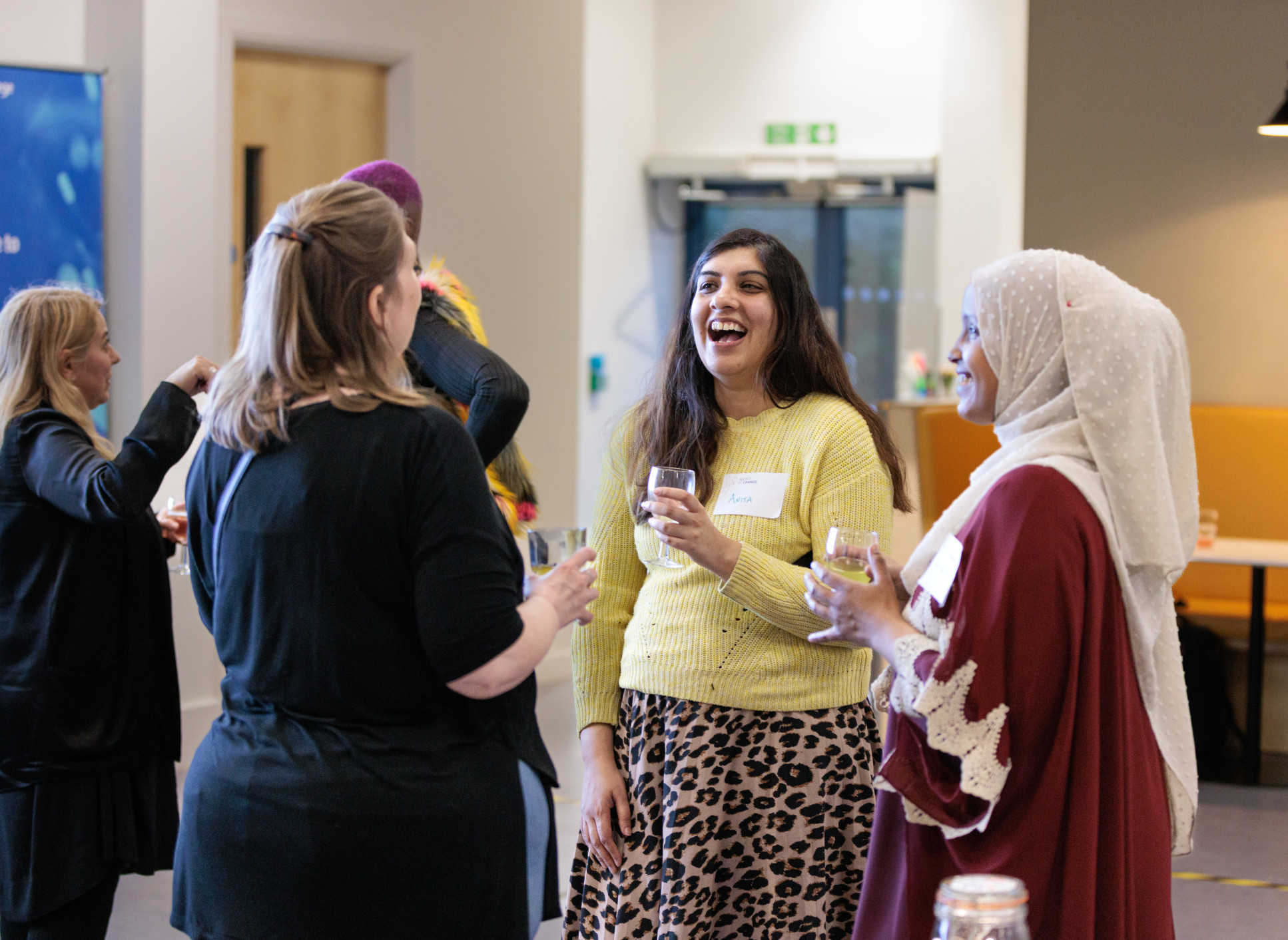 Growing network 
Recently friends, family and local people and organisations came together to celebrate the 12 women graduating from the programme's third cohort, each with their own inspirational stories and ambitions. The evening was spent celebrating them and their dedication to empowering themselves and their communities.  
The evening was hosted by Farial Missi, Community Engagement Manager at Imperial, who was on the first leadership programme in 2018-19. As an Agent, she noted that it was a full circle moment being on the other side, celebrating her new fellow Agents and growing network of "incredible local women that recognise, celebrate and support one another to better themselves and their communities".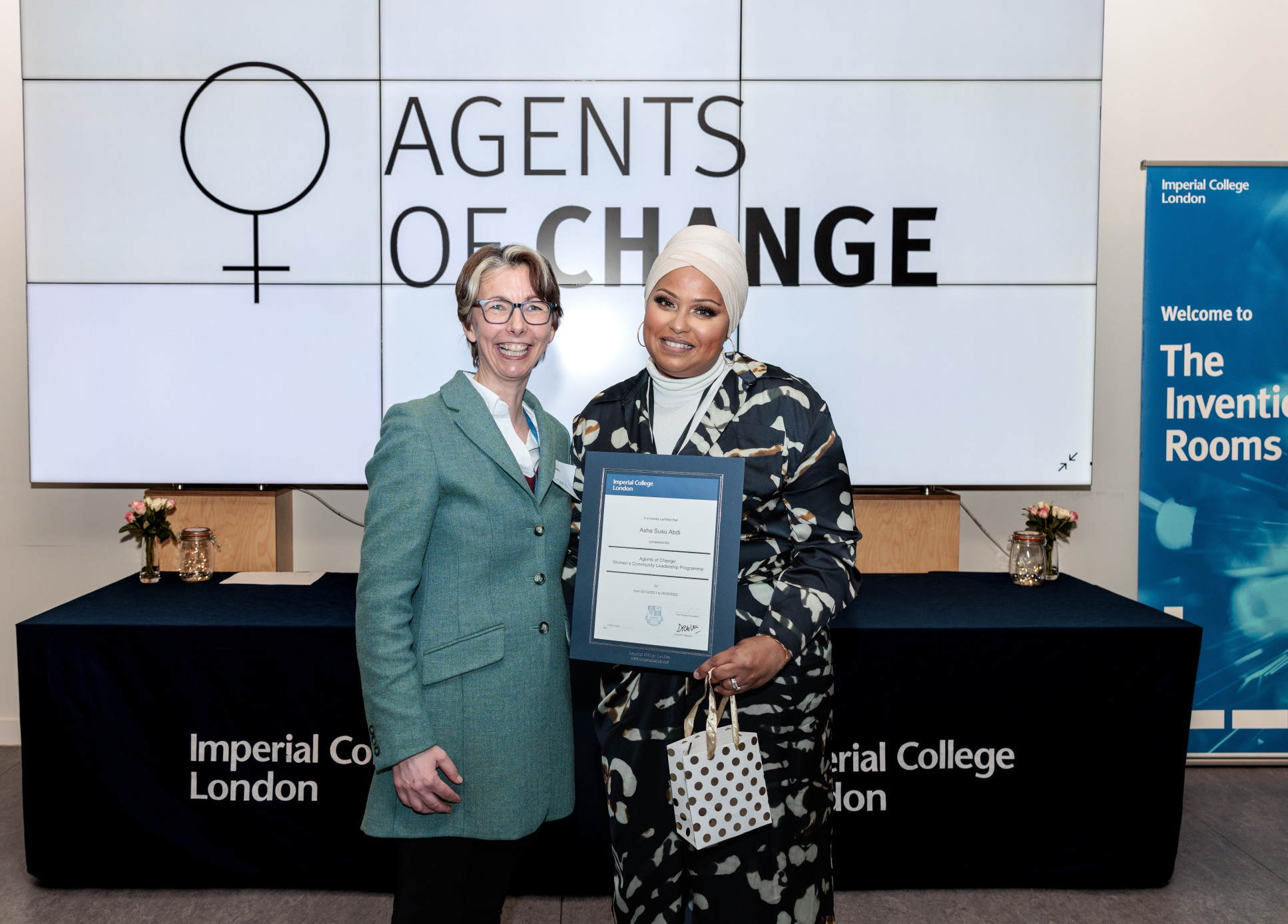 Victoria Hill, Chief Executive of Hammersmith United Charities, gave a welcome speech followed by a certificate presentation. Hammersmith United Charities is a grant making organisation providing funding for local charities, as well as providing sheltered housing for local older people in their Almshouses. Victoria has been instrumental in supporting the Agents of Change programme since the start, advocating for an increase in women in leadership roles. Victoria is a great example, being the first female Chief Executive of Hammersmith United Charities in its 404-year-old history. 
Leading authentically 
One of this year's Agents, Susu Ali, also shared her experience of being a part of the programme. Susu has lived in Old Oak for over 30 years, with a strong passion for community development and volunteering. She teaches English to people in her local community who have settled in the UK, including migrants, asylum seekers and refugees. Susu is the youngest female Governor at two local primary schools, as well as the longest serving Community Champion. 
I feel privileged to graduate from Agents of Change, which is a programme that values our contribution and is focused on achieving empowerment for women. Susu Ali One of this year's Agents of Change
Susu said: "I feel privileged to graduate from Agents of Change, which is a programme that values our contribution and is focused on achieving empowerment for women. The Agents of Change Programme has inspired me in realising my potential to do well, and that my talents and skills are valued. 
"The programme has taught me how to lead authentically and set goals that are achievable. As a result, I organised and ran a new event last Sunday for the local residents at Old Oak, which I wouldn't have done before, and it really?showed me how to bring my community together.? 
"This programme has given us an amazing?opportunity?to model leadership. I now feel empowered to make a difference for local?residents." 
Susu ended her speech with a quote from Michelle Obama: "The difference between a broken community and a thriving one, is the presence of women who are valued."  
Women in leadership
Data on women in leadership roles shows the need for such a programme. Women are hugely under-represented in leadership roles: they make up almost 40% of board members in the UK's biggest companies, but in the top 350, there are only four companies with a women CEO and chair duo. Nationally, women make up more than two thirds of the workforce within the third sector, but they only represent 36% of the leadership of the largest 100 charities. Despite women making up 78% of the local authority workforce, only 17% of local authority leaders and 33% of council chief executives are women. 
We look forward to welcoming more women and supporters to our Agents of Change programme and network. If you're interested, please register here or if you would like to find out more about the Agents of Change Leadership Programme, please contact the Community Engagement Team at whitecity.community@imperial.ac.uk. 
Photo credit: Brendan Foster Photography