Blackpool coronavirus update Monday 16 August 2021

Posted on Thursday 19th August 2021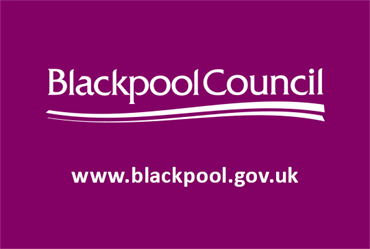 Hello, it's Dr Arif Rajpura here with a quick COVID-19 update.
As you may have heard, the biggest news and updates we have had over the last couple of weeks are the changes to the self-isolation rules, which came into force from Monday 16 August, and of course, the update to the vaccination programme seeing 16 and 17 year olds now eligible and invited to come for their COVID vaccination.
Changes to self-isolation – what do you need to know?
From Monday 16 August, people who are double jabbed or aged under 18 will no longer be legally required to self-isolate if they are identified as a close contact of a positive COVID-19 case.
Double jabbed individuals and under 18s who are identified as close contacts by NHS Test and Trace will be advised to take a PCR test as soon as possible to check if they have the virus and for variants of concern. People can order a PCR home test online or by calling 119, or visiting a PCR test site.
As double jabbed people identified as close contacts are still at risk of being infected, people are advised to consider other precautions such as wearing a face covering in enclosed spaces, and limit contact with other people, especially with anyone who is clinically extremely vulnerable. They will not be required to self-isolate while they wait for the results of the PCR test.
Double vaccinated adults will no longer be required to self-isolate, as long as they received their final dose of an MHRA-approved vaccine in the UK vaccination programme at least 14 days prior to contact with a positive case.
Anyone who tests positive following the PCR test will still be legally required to self-isolate, irrespective of their vaccination status or age in order to break onwards chains of transmission. Anyone who develops COVID-19 symptoms should self-isolate and get a PCR test and remain in isolation until the result comes back.
Vaccinations for anyone 16 and over
Everyone aged 16 or over can now get vaccinated. Those aged 16 and 17 cannot yet use the online booking system. If you are 18 or above, or you turn 18 within the next 3 months, you can book your COVID-19 vaccination appointments online.
Everyone aged 16 and over can get vaccinated at the Vaccine Van travelling across town. There's no need to book an appointment, you can just pop in anytime to get your COVID jab with our friendly NHS team. Locations, dates and times can be found online.
Learn more about the COVID-19 vaccination on the NHS website.
Stay safe
Whilst we have seen some big changes come into force this week, I must continue to stress the importance of staying safe. Regular, symptom-free testing and getting vaccinated will remain important tools for everyone for the near future. Wearing a face covering where it is busy such as indoor places like supermarkets and shopping centres and whilst on public transport. Keeping your hands clean by washing them regularly, important to stop the spread of COVID, but also other illnesses.
Self-isolating where required, and getting a PCR test if you have symptoms or feel unwell and unsure. There will still be people around us who remain vulnerable to COVID so let's be mindful for ourselves, and each other and continue along this next phase as safely as we can.
Take care, stay safe and I shall catch you all on the next update.
Thanks for reading,
Dr Arif

Posted on Thursday 19th August 2021