learning from the best « #RWCMD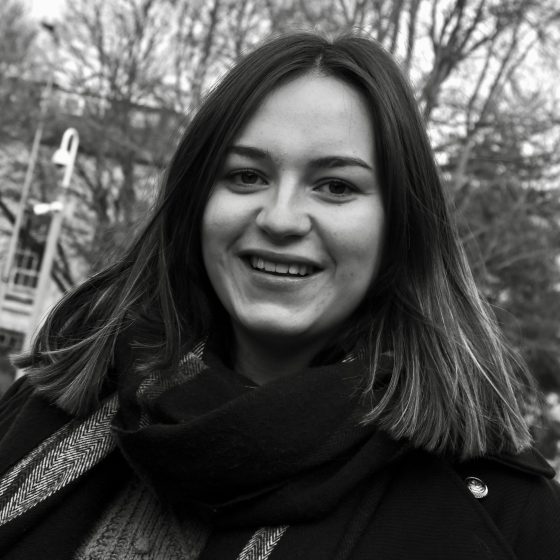 Woodwind students have been working with a host of inspiring musicians from across Europe as part of their new Clarinet Club, as clarinet student Hannah Findlater tells us:
Robert Plane, Our Head of Woodwind, set up the Clarinet Club at the start of last year, to make the most of the amazing woodwind players that pass through Cardiff, either visiting St David's Hall, or playing as guests with BBC NOW or the Orchestra of WNO.
Alongside a masterclass with Julian Bliss, we've had the chance to work with many professional clarinettists, including Ben Mellefont and Maura Marinucci:
'Making the most of the brilliant artists coming to work in Cardiff has been central to my plans for the woodwind department this year,' said Robert.

'Students learn so much from hearing a different perspective on the issues they're facing, and from being able to discuss these in depth in a group setting in our woodwind 'clubs'.

Getting to work with these giants of the woodwind world is something you never forget as a student, and we've all been hanging on every word they say'.
An evening of Italian Opera
Clarinet Club kicked off in November with a workshop on orchestral playing with Maura Marinucci, Principal Clarinet of Brussels Philharmonic.
Clarinettist Catrin Davies joined Maura's masterclass:
'It's not very often that we get to learn about something so specific as Italian opera in such depth and from someone who is such an expert in the field! She also gave us really useful tips for dealing with performance nerves when preparing for orchestral auditions.'
A Lesson in Solo Performance
In February we were visited by Han Kim, a renowned solo artist, chamber musician and current Co-principal of Finnish Radio Symphony Orchestra, who's currently on trial with BBC NOW and featured in a series of concerts in Spring.
Eleanor Kershaw performed John Ireland's Fantasy Sonata in Han's masterclass:
'After watching Han Kim perform Brahms Symphony No 1 with BBC NOW, it was amazing to have the opportunity to learn from him. He brought new ideas to a piece I've been working on for a while, and his approach to phrasing and exploring different colours has really helped enhance my understanding of the piece.'
Learning from the Best – a visit from Julian Bliss
A particular highlight of last term was a visit from Julian Bliss, one of the world's finest classical and jazz clarinettists, who showcased his talent and virtuosity in an inspiring evening concert in the Dora Stoutzker Hall.
Julian led a masterclass with the clarinet students the following day. It was particularly interesting to hear his journey into the professional world, especially his experiences studying, performing, and recording with clarinettist Sabine Meyer in Berlin.
Finally, our clarinettists were given an inspiring masterclass by Julien Bliss, who delivered a fantastic performance on Thursday night in the Dora Stouzker hall here #RWCMD pic.twitter.com/vjlefIJngk

— RWCMD Woodwind (@RWCMDwoodwind) October 30, 2021
Final year clarinettist Meg Davies attended the concert and then performed in a masterclass with Julian the following day:
'Working with Julian was an eye-opening and intense experience. It was amazing to see the quick improvement he made to my playing in such a short amount of time.'
Emma Keskeys also had the opportunity to take part in Julian's masterclass:
'It felt amazing to perform for one of my idols. He gave me some really useful feedback that I've been working to incorporate into my playing.'
Our March Clarinet Club, led by WNO's Tom Verity was all about Klezmer music and we're looking forward to a visit from RPO's Kath Lacey in April.
To kick things off, our bassoonists had a wonderful masterclass with principal contrabassoon and bassoon of @TheCBSO ,Margaret Cookhorn @queencontra pic.twitter.com/uoRyK718OB

— RWCMD Woodwind (@RWCMDwoodwind) October 30, 2021
The other instruments have also been enjoying their 'Clubs'. The Sax Club recently had a masterclass with John Cooper on the role of the saxophone in the orchestra, and the bassoons had the opportunity to work with CBSO Contra-bassoonist Margaret Cookhorn.
Follow #RWCMDWoodwind on Instagram to keep up to date with our activities, and find out more about studying Woodwind at the College on our website.
Related stories: