Leeds
Jacob Kramer and Fred Lawson at Leeds College of Art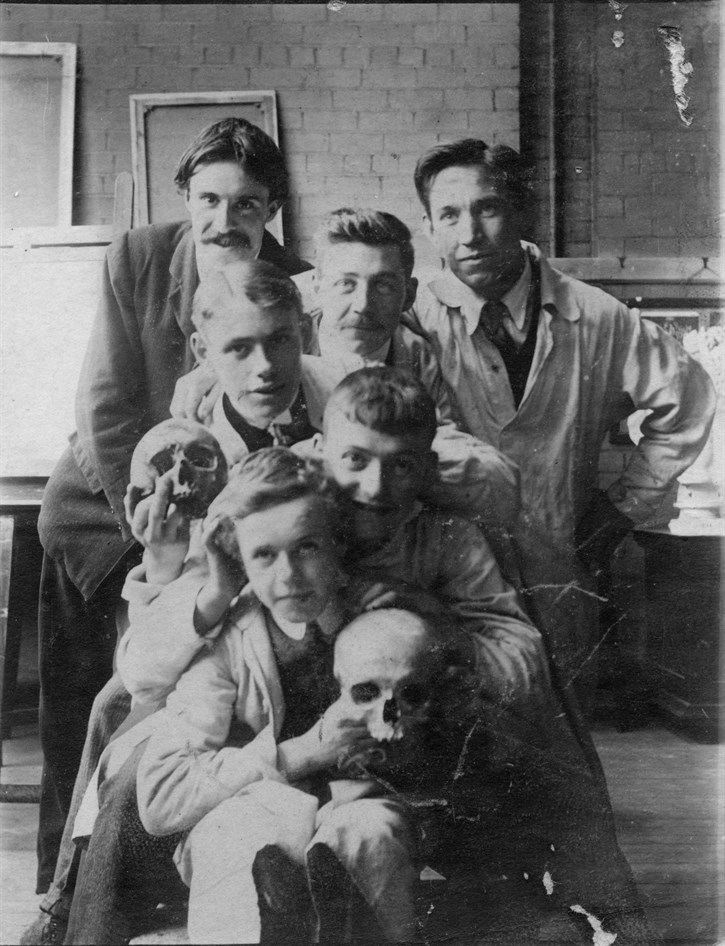 Ukrainian-born painter, Jacob Kramer (1892-1962) attended Leeds College of Art (then Leeds School of Art) from 1907-1913.
After his studies in Leeds, Kramer won a scholarship from the Jewish Educational Aid Society and attended the Slade School of Art from 1913-14. Kramer was a central figure in the Leeds Art Movement in the 1920s and 30s. His work is held in public collections including Tate and Leeds Art Gallery.
Fred Lawson was a contemporary of Jacob Kramer at Leeds School of Art. He loved most of all to paint the Dales, often outdoors in all weather. He lived and worked from his cottage at Castle Bolton in Wensleydale. He was principal illustrator of many of Dorothy Una Ratcliffe's books (of the Brotheron Library, University of Leeds) and regularly contributed to the Dalesman Magazine. He exhibited throughout the North of England in particular, but also at the Royal academy for 30 years and at The Glasgow Institute. His work is in many permanent collections including 12 watercolours at the Leeds City Art Gallery.
Kramer would often stay at Fred Lawson's home in Castle Bolton in the Yorkshire Dales; his photographs are a record of the two friends as both young students and established artists. Images reproduced with kind permission of Sonia Lawson.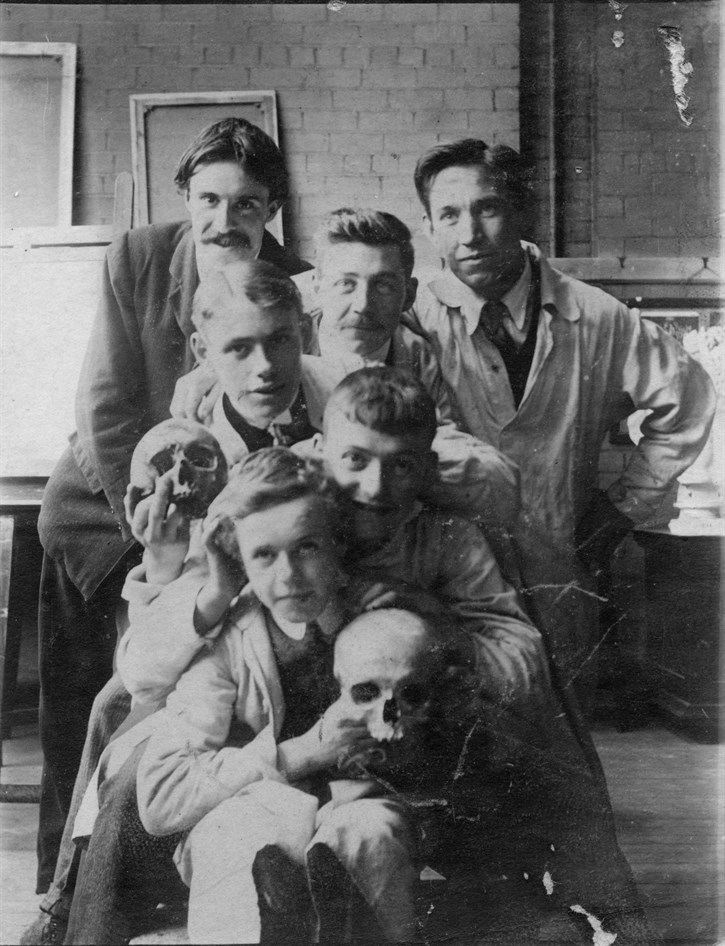 Students in the Anatomy Class c. 1907. Fred Lawson is pictured second from the bottom.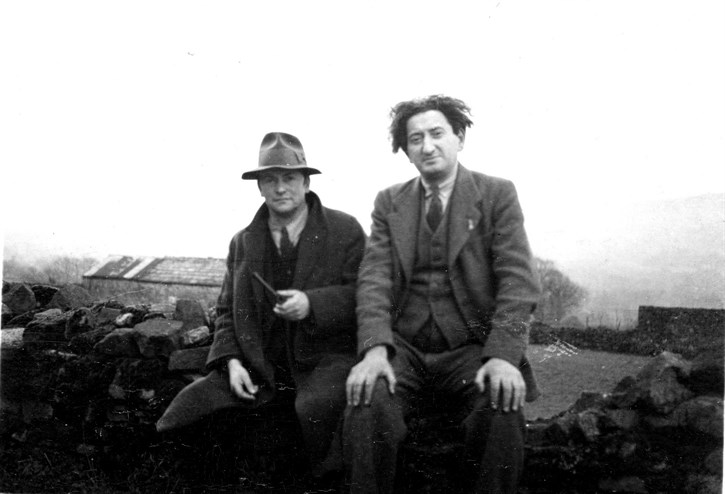 Left to right Fred Lawson & Jacob Kramer at Castle Bolton c.1940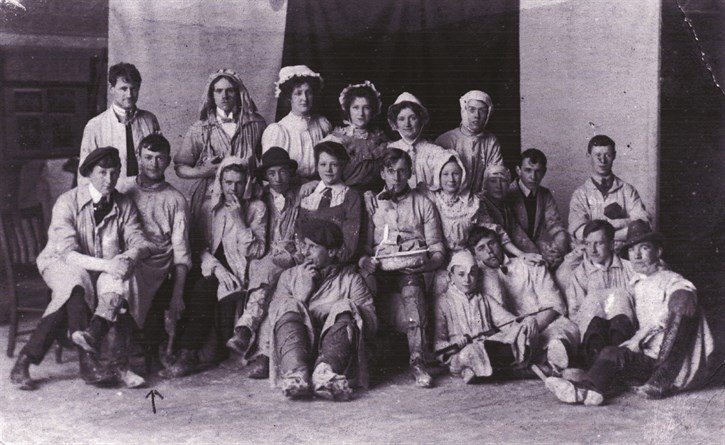 Students in the Plaster Casting Class, Leeds School of Art