New funding for researchers and a Centre for Digital Health agreed by the Manchester-Melbourne-Toronto Alliance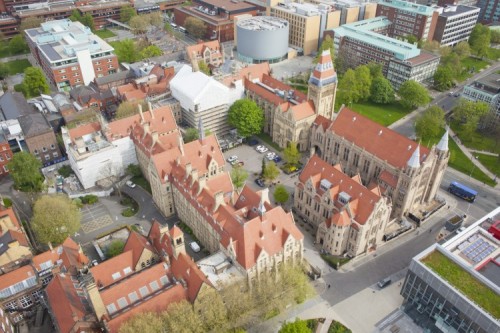 It is envisaged that the new partnership will jointly develop research papers, student exchanges, new technology and secure external funding. The translational nature of the centre means that an emphasis will be placed on using research to improve healthcare in the three partner cities and beyond.
Professor Steve Flint, Associate Vice-President International at The University of Manchester, said: "This is a major step in realising our strategic plans for this Alliance. There are many similarities between our three cities and universities, so our research can only benefit from forming more links like this. By combining at the level of individual and discipline we can be greater than the sum of our parts and have a greater impact on society as a result."
Professor Justin Zobel, Pro-Vice Chancellor (Graduate and International Research) at the University of Melbourne, said: "We are delighted that, as part of the new alliance, Melbourne can join the Centre and collaborate with like-minded partners on strengthening research in the critical area of public and digital health.
"With this fund announcement, we also welcome the opportunities for our institutions to support greater collaboration among our early career researchers. These are the great minds of the future, and the research partnerships that grow from this alliance will help shape our world in years to come."
Professor Alex Mihailidis, Associate Vice-President of International Partnerships at the University of Toronto, said: "The trilateral alliance has generated huge opportunities to grow our collaborations. We are thrilled that these first steps are being taken to facilitate research that is truly global in scope and across three continents. From this foundation, we will see networks of researchers engage in developing solutions to our most pressing global problems."