Do you know if your child qualifies for free school meals?
Dorset Council is reminding families feeling the financial squeeze to check if their child could receive a free daily lunch at school. This could save them up to £450 per year per child.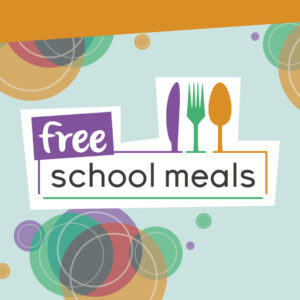 As well as a healthy meal every school day, their school will receive extra Government funding (called the Pupil Premium) towards more teaching staff, tuition or activities. This could be between £985 and £2,410 per year.
Dorset children who receive free school meals can also take part in free activities during the summer, Christmas and Easter holidays.
Dorset Council provides a confidential checker so parents and carers can quickly see if they qualify. The schools do not see financial information about the families applying.
Cllr Andrew Parry, Portfolio Holder for Children, Education, Skills and Early Help, said: "Not only is a daily nutritious lunch good for your child's health and wellbeing, but their school will also benefit from extra Government funding for every qualifying student that takes up the offer.
"Some people have experienced change in their finances recently and may be unaware they are now eligible for free school meals. If you receive qualifying benefits, please complete our quick and easy confidential checker to see if your child can receive a daily free school meal, holiday activities and help your school receive more funding."
If you have any concerns, or questions you can also call 01305 221090.
Who can get free school meals
A child may be able to get free school meals if their parent or carer receives any of the following:
Income Support
Income-based Jobseeker's Allowance
Income-related Employment and Support Allowance
Support under part VI of the Immigration and Asylum Act 1999
The guaranteed element of Pension Credit
Child Tax Credit; this is as long as you're not entitled to Working Tax Credit and your annual gross income is no more than £16,190
Working Tax Credit 'run-on' payment (paid for 4 weeks after you stop qualifying for Working Tax Credit)
Universal Credit: this is as long as your household income is less than £7,400 a year (after tax and not including any benefits you get)
Children who are paid these benefits directly, instead of through a parent or carer, can also get free school meals.
Free holiday activities
Nutritious food and healthy activities are vital for a child's development, so an added benefit for children eligible for free school meals is the offer of free holiday clubs and activities. These take place during the Easter, Summer and Christmas holidays and include a free midday meal.
Parents/carers will need to register to receive a passcode to access the activities and meals.  
About the Government-funded pupil premium
The pupil premium grant is Government funding paid to schools to support children who may be vulnerable to underachievement. It is automatically paid to local authority-maintained schools when a pupil is eligible and applies for free school meals, including:
mainstream infant, primary, middle, junior, secondary and all-through schools serving children aged 5 to 16
schools for children with special educational needs or disabilities
pupil referral units (PRUs), for children who do not go to a mainstream school
Pupil premium for pupils in reception and years 1 and 2
Although all children in reception, year 1 and year 2 automatically receive universal infant free school meals, their parents/carers in receipt of benefits are encouraged to apply for the pupil premium. This enables extra funding for their school to support their child's education and development. Apply for the pupil premium.
Immigration and asylum seekers
Government has permanently extended free school meals eligibility to children with "no recourse to public funds", who were previously not included because of their parents' immigration status.  These children will also attract pupil premium funding for their school.