Posted on Monday 2nd August 2021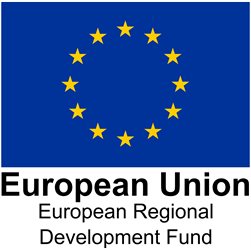 A million pound project is under way to tackle climate change on the Grange Park estate.
In June 2019 Blackpool Council announced its climate emergency declaration with two major actions:
Make the Council's activities net-zero carbon by 2030;
Achieve 100% clean energy across the Council's full range of functions by 2030
One of initiatives seeking to contribute towards these targets is the Grange Park Estate project. The £1.1 million project, with a £660,000 contribution from the European Regional Development Fund, seeks to adopt a whole place based approach to increasing community resilience to climate change and carbon reduction. 
Grange Park is the largest council estate in Blackpool consisting of approximately 1200 dwellings, mostly 1940s and 1970s housing with a population of 6000. 
Over the years a number of initiatives have taken place resulting in visible improvements and better community engagement within the area.  The hub of the Estate is @TheGrange, a community centre which houses library facilities, a volunteer hub, community café, and a hugely successful community allotment, and hosts a variety of community activity and events. 
Due to the hard work by resident volunteers, and with support from Groundwork, pilot projects to 'clean and green' their estate have proven successful and consequently residents' pride in the area has increased significantly.
This funding aims to build on the positive work already achieved in the community.
The project is made up of five key elements:
Housing retrofit – Refurbishment of 75 units on Garstang Road to retrofit measures to improve their energy efficiency.  
Community engagement – Eco-coaches will work with 410 residents in a 1:1 capacity within their homes helping them to understand energy efficiency and how behaviour can increase and decrease energy consumption. In addition to targeting behaviour change Eco-coaches will provide 2460 small scale energy saving measures to homes that can increase the efficiency of energy use.
Public building improvement works – Installation of a ground source heat pump and roof mounted solar photovoltaics (PV) @theGrange. The project will provide low carbon sustainable heat, removing the buildings requirement for gas heating.  
Green infrastructure – A programme of native tree planting will be delivered across the open spaces in partnership with local residents. There will also be improvements to cycle links, which forms part of the new housing development regeneration work, to encourage active travel within the estate.  Improvements of routes will make walking and cycling a more attractive prospect. 
New Housing – New homes on Grange Park will be fitted with air source heat pumps as well as additional thermal insulation.  
Cllr Jane Hugo, Cabinet Member for Climate Change, said:
"In 2019 we declared a climate emergency recognising the impact of climate change around the world and that we must take action in Blackpool. Our ambitious target is to make the council's carbon emissions net zero and use 100% clean energy across our services by 2030.

This is a fantastic scheme that has the potential to offer great benefits to the residents of Grange Park and the environment as a whole.

"The Grange Park project is going to tackle carbon reduction from every angle. In addition to improving some of our existing properties we will also ensure that the new homes planned for the site are energy smart.

"Carbon reduction cannot be achieved by infrastructure alone. The eco-coaching scheme which will be delivered by Groundworks will help residents to make changes for themselves, not only to reduce energy consumption and bills but also to help the environment.

"Later on this summer we plan to launch the tree planting initiative which ties in with the council's overall tree strategy. We really want the local community to get involved in this as we aim to plant 2000 trees on the estate."
The work on the existing properties on Garstang Road is already under way. The overall project is expected to run until 2023.

Posted on Monday 2nd August 2021