A new environmental research study being conducted by academics from the University of Bedfordshire, focussing on access to green spaces, has been highlighted in Made At Uni's latest campaign, 'Climate Action'.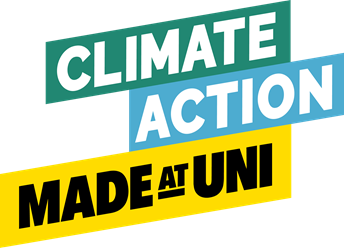 Spearheaded by Universities UK (UUK), Made At Uni: Climate Action aims to reinforce public awareness of the vital environmental activity and research universities are involved in. A campaign survey has found that only 52% of parents in the East of England think universities are playing a part in finding solutions to climate change. It is therefore hoped that this campaign will reaffirm the commitment of universities regionally and across the UK in tackling the world's climate emergency through researching solutions, working with local communities and equipping students and the public with much-needed climate literacy.
Professor Steve West CBE, President of Universities UK, said: "Evidence shows that universities are centre-stage in the UK's climate action efforts, from researching bold and innovative solutions, to mobilising businesses and local communities in ways that benefit us all. As a sector we can do even more to ensure the public hear this vital message, and that is what this campaign is all about."
A core aspect of the Climate Action campaign is the environment – an area that taps into community, health and wellbeing – and it is important to make sure that everyone has equal access to outdoor spaces. Funded by Chilterns AONB, the University of Bedfordshire's Institute for Health Research (IHR) is leading the 'Chalkscapes: Co -creating solutions with diverse communities using greenspaces' project, which will evaluate access to and use of green spaces among minority ethnic communities living in Luton and Dunstable. The findings will help local organisations, including councils and charities, to co-create solutions to improve access to local landscapes for diverse communities.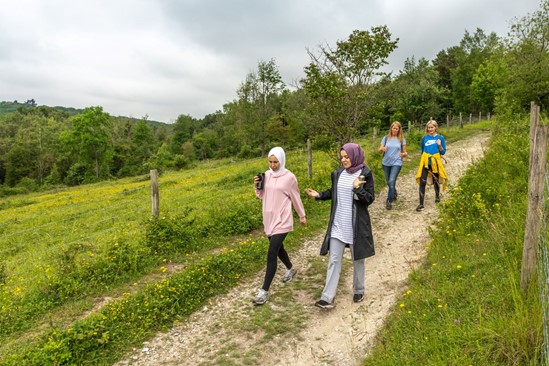 The team behind the Made At Uni: Climate Action initiative selected the Chalkscapes project as one of the focus case studies for the East of England region due to its focus on the importance of public green spaces for all members of the community.
Dr Nasreen Ali, Reader in Public Health Equality, is leading the Chalkscapes project. She said: "It's great that the Chalkscapes project has been recognised by the Made At Uni: Climate Action campaign. It's such an important environmental project, as it will help identify what prevents and what makes it easier for people from diverse backgrounds to use green spaces and the wider countryside. The findings from the research will help organisations to co-create solutions to improve access to local landscapes for all communities."
Inga Garrock, Project Manager of the Chalkscapes Project (Chilterns Conservation Board), added: "We're very excited about this research project – Luton and Dunstable are surrounded by the rolling Chilterns chalk hills, and yet many parts of this bustling urban community are disconnected from the landscapes available on their doorsteps. We hope the results from this study will help us and our partner organisations to find new and vibrant ways for everyone to access the natural world – especially for those who don't feel the conventional routes of walking groups, muddy boots and birdwatching are for them."
The University of Bedfordshire is also one of the key partners in the CHILL study (Children's Health in London & Luton) involving over 3,000 primary-aged children, due to conclude in the summer of 2023. During this NIHR (National Institute for Health Research) funded project, researchers are examining the long-term effects of air pollution on children's lungs and investigating whether pollution control measures – such as London's Ultra Low Emission Zone – can improve lung growth and prevent damage to childhood health and development.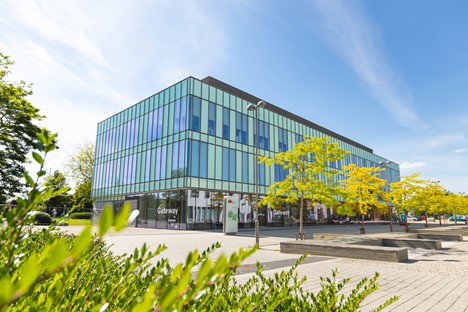 At the start of 2020, the University launched its Target Zero initiative as part of its ongoing commitment to becoming carbon neutral by 2050. Some of the ways Bedfordshire has been effectively implementing sustainability across its campuses so far include rainwater harvesting to flush toilets, use of cross-campus electric vans, introducing solar panels and planting wildflower meadows to encourage biodiversity.
Earlier this year, the University of Bedfordshire was awarded Platinum certification by EcoCampus for the fourth year running, after successfully retaining its top ten spot in the 2021 People & Planet University Green League.
Professor Andrew Church, Pro Vice Chancellor for Research & Innovation and Chair of the University's Sustainability Steering Group, added: "It's very rewarding to see Bedfordshire recognised in this national campaign by Universities UK. Through our game-changing research incorporating climate action linked to green spaces, we are setting a leading example to other institutions, businesses and the wider community that it's our responsibility to protect the future of our planet – and that our students, as future climate champions, are made here at Bedfordshire."
Hear about more ways the University of Bedfordshire is tackling climate change and sustainability by following the press office on Twitter and Instagram.