Fab Lab Features on BBC World Service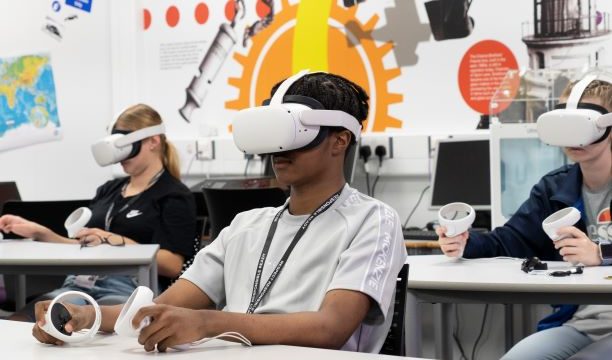 Sandwell College featured on BBC World Service last week in a piece that covers 'The future of job interviews'!  We have an ongoing partnership with Bodyswaps, an innovative virtual reality business to help young people improve their workplace and career skills before they start to apply for jobs.
The programme can be accessed through the link below – it starts at 7:00 onwards: https://www.bbc.co.uk/programmes/w3ct30x0 – and includes audio from Dean, one of our Engineering students at CSM, as well as our colleague Bridgette Bennett.
As part of the programme, you will hear from Christophe, Bodyswaps' CEO, and learn how Bodyswaps has helped to level up students from disadvantaged communities – which is all primarily based on work out carried with Sandwell College students within the West Bromwich area.
Our partnership with Bodyswaps continues to grow and develop – we are currently working closely with Bodyswaps to develop a new bespoke simulation that will help our learners to further build upon their soft skills and become more confident presenters.
Check out what Fab Lab get up to here.