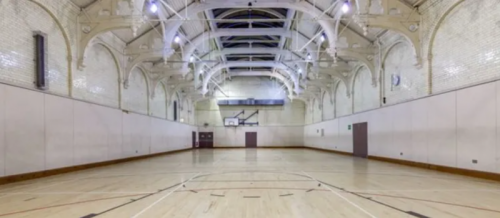 Kings Hall Leisure Centre sports hall
Three areas of Kings Hall Leisure Centre are to close for approximately eight weeks from tomorrow (Friday 29 April) after a survey identified immediate repairs that need to take place to provide additional support to timber roof frames. 
The leisure centre's sports hall, programmable gym and dry-side changing rooms will close for approximately eight weeks, while contractors are appointed to carry out the essential work. The centre's swimming pool, main gym and studio will remain open. 
Leisure centre users will be able to use the other facilities at Kings Hall and facilities at other Hackney leisure centres for the duration of the work. 
The repairs were identified as part of one of our regular surveys carried out due to the building's age.