Norfolk
Meet the community volunteers helping with Country Park conservation



Date published: 11th October 2021
The Council's Muddy Boots sessions have been a success in Holt Country Park, with volunteers from Holt Community Hub and individual volunteers from across the district enjoying their time out in nature assisting with vital conservation and management tasks.
The sessions began pre-COVID and resumed in June, with volunteers spending Wednesday mornings at the Green Flag site
The green-fingered volunteers have been busy assisting the Rangers in habitat management, wildlife surveys, woodland conservation and even building new natural features into the woods.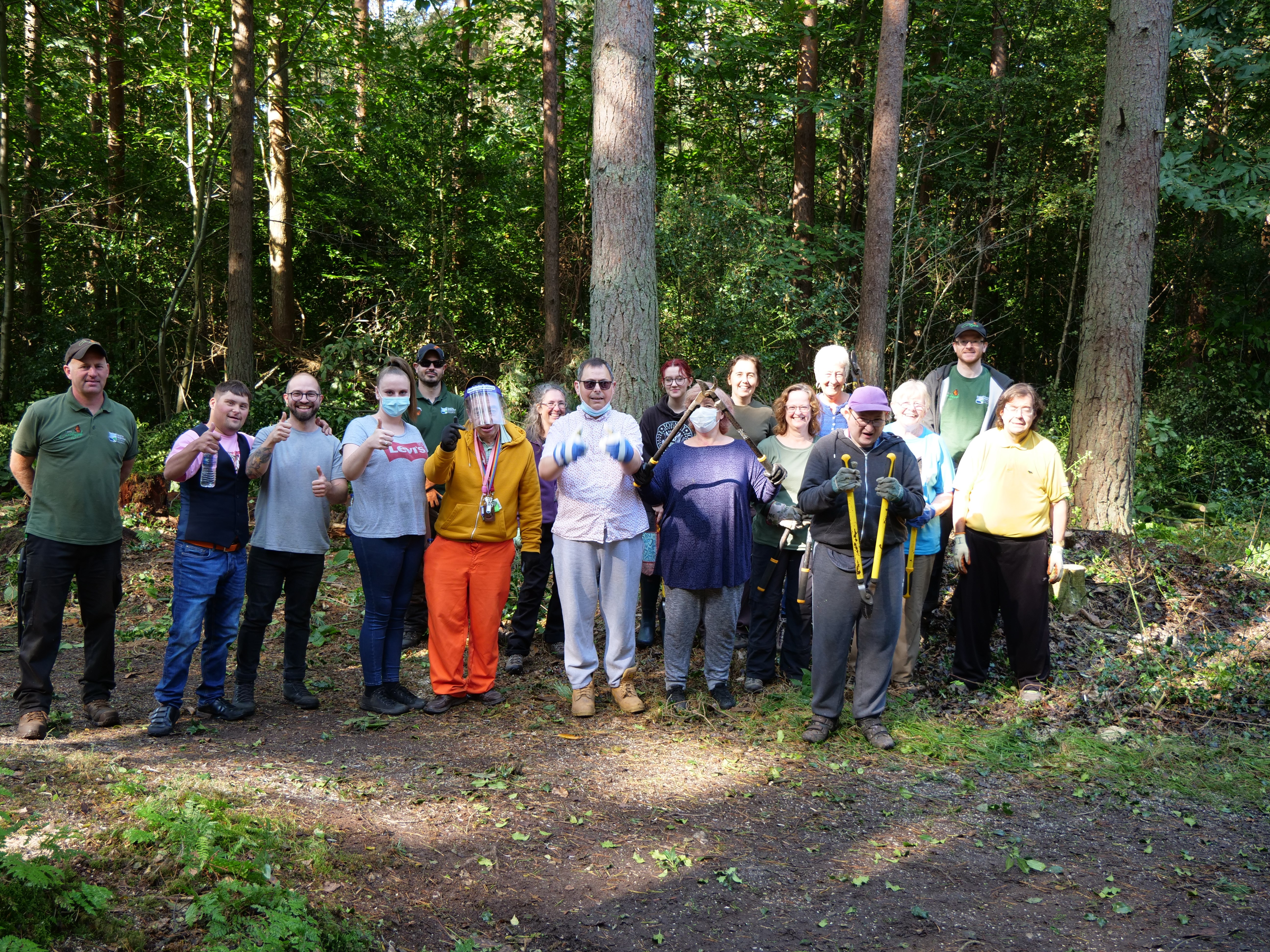 The Muddy Boots Volunteers at Holt Country Park
At one session, they helped to build an amphibian pond by using branches cleared from one habitat to weave a natural fence around a pond to preserve them. In recent years, the Rangers have been taking extra care to protect the wetter areas across the park, which resident wildlife live in and use to spawn. In this areas, interpretation has been erected to advise the public what works are underway there.
Dead hedging, the method of using twigs and branches to create a fence is a wildlife friendly way of managing directional flow, and re-routing walkers and dogs.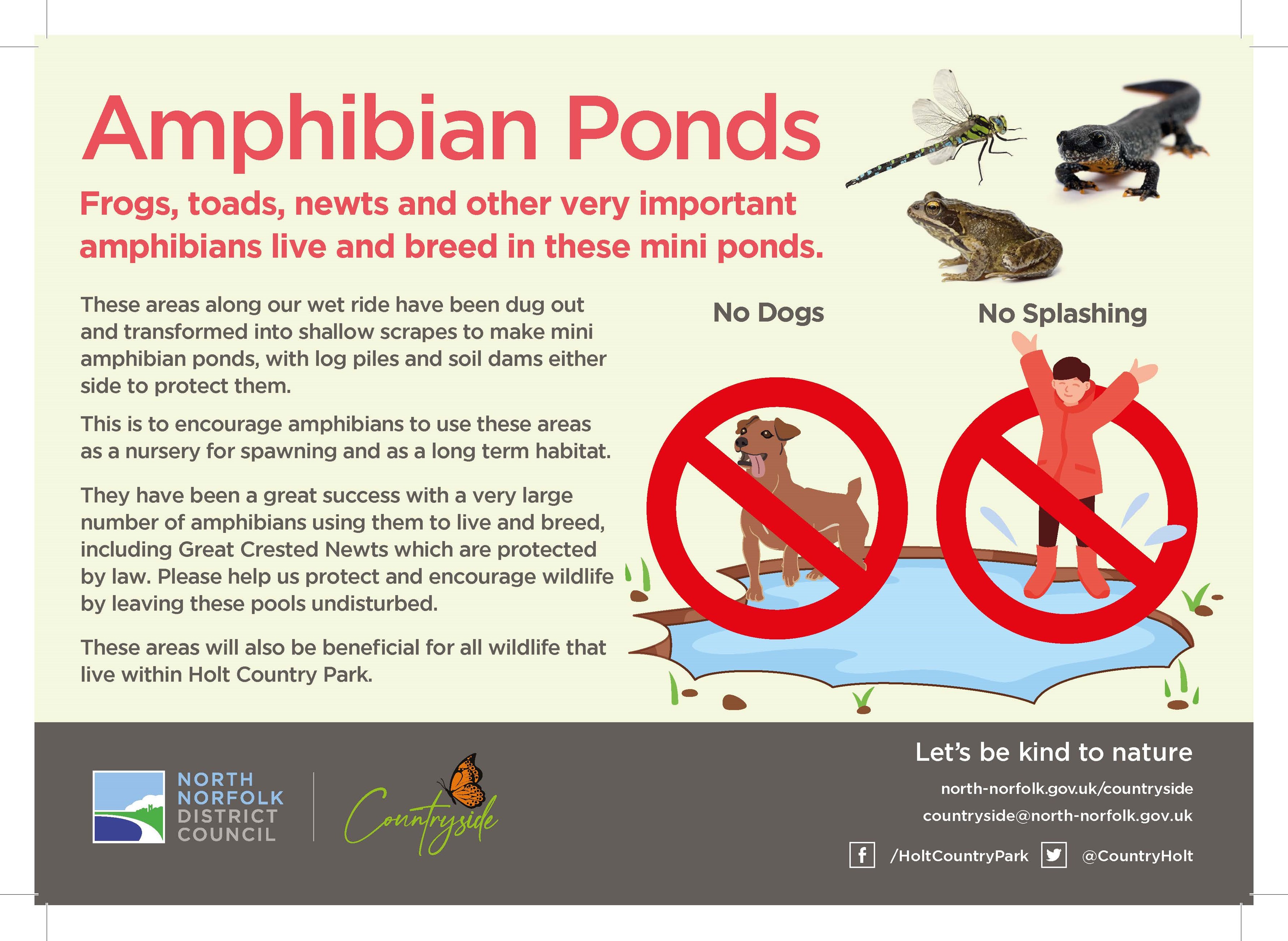 The volunteers were eager to get back into Holt Country Park after the suspension of the sessions through successive lockdowns. In the past, they have worked to maintain the sensory garden, install benches & infrastructure, and carried out clearance work and habitat creation, to name just a few things.
With only three full time rangers and a number of sites to look after, these volunteer sessions give the team the extra bodies on site which are required to keep the sites at the standards required.
The sessions also provide the volunteers with the opportunity to come together on a weekly basis and enjoy the outdoors in a relaxed and sociable environment, whilst making new friends and learning new skills.
Since the volunteers' return, the rangers have been amazed at the output they have achieved, and with the group thriving as it is, the Wednesday morning sessions are fast becoming the rangers favourite time of the week.

There are more volunteering opportunities to get involved with at our Green Flag sites. The Muddy Boots sessions have been extended to Pretty Corner Woods (fortnightly) and Sadler's Wood (last Thursday of the month) with opportunities to volunteer on your own, or as a group.
Cllr. Virginia Gay, portfolio holder for Culture, Leisure and Wellbeing said:
"Our green spaces are among our proudest achievements and to be able to offer such opportunities for the community to be a part of their upkeep, creating new, natural features in a social setting is wonderful.
Well-kept natural spaces are important for everyone's mental health and these sessions allow volunteers to socialise, spend time in the great outdoors and make a real difference."
If you would like to join the Muddy Boots volunteers, please email countryside@north-norfolk.gov.uk