Poisoned trees: Appeal for information
Dorset Council has noticed an increase in damage being caused to its trees by some people across the county, including in Weymouth, Corfe Mullen, Alderholt and Sturminster Marshall.
On each occasion, the culprit appears to be trying to poison and kill the tree so that it will have to be removed. But, apart from this being illegal, there is a wider safety issue of the tree becoming unstable and either it, or its branches, failing and damaging property or even causing injury or death.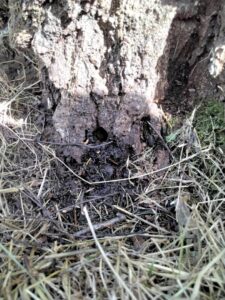 Trees have been poisoned at the following locations:
Bincleaves Road, Gypsy Lane and Southill Estate, Weymouth

Court Orchard Road, Bridport

Woodroffe Meadow, Lyme Regis

Noake Road, Sherborne

Coventry Close, Corfe Mullen

Birchwood Drive, Alderholt

Churchill Close, Sturminster Marshall

Phillips Road, Blandford.
Dorset Police have been informed of all the locations where such vandalism has been found, and they and the Council will monitor these sites for further activity.
If you have any information which would assist us in our investigations, then please contact the Council at arboriculture@dorsetcouncil.gov.uk. We will not make your personal details known.
Anybody caught deliberately damaging council trees will be taken to court where they are likely to receive a large fine and could be subject to a criminal record.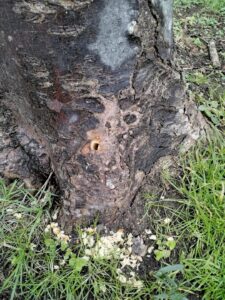 Cllr Ray Bryan, Dorset Council's Portfolio Holder for Highways, Travel and Environment, said:
"This indiscriminate and selfish action is putting others at risk. It's one thing to attempt to kill a healthy tree for personal benefit, but quite another to endanger people and property while doing so.
There must be local residents who have seen and/or can identify the culprits and we would welcome any information which would enable us to pursue prosecutions."