Essex
Dame Clare Marx heralds new era for orthopaedic patients in Essex and Suffolk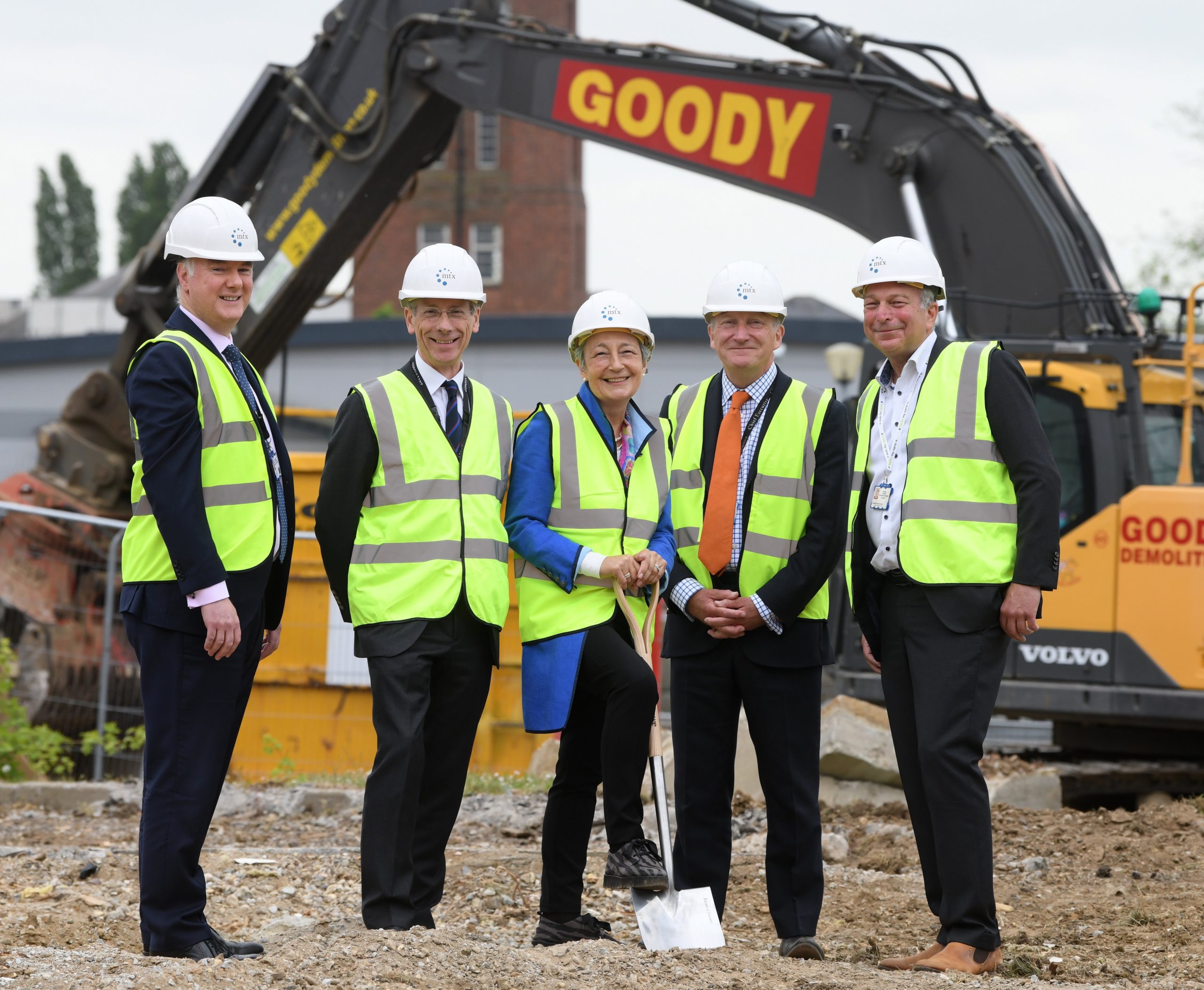 Dame Clare Marx picked up the first spade-full of earth and dug in on Wednesday 11 May 2022 as work began on the multimillion-pound centre for planned orthopaedic care which will open in 2024.
Dame Clare said, "It's an enormous pleasure to be here at the start of this exciting project. This new centre will make a tremendous difference to patients on waiting lists and greatly improve the lives of local people living with pain. I'm honoured to give my name to this building which will advance the work to which I have dedicated my career."
The specialist centre, to be named the Dame Clare Marx Building, will have at least six theatres and two wards, with enough space to expand over the next 20 years. It will cater for patients from across Suffolk and north Essex and will, for the first time, enable the Trust to provide dedicated services to patients with a heavily reduced risk of operations being cancelled because of emergency cases.
ESNEFT chief executive Nick Hulme said, "I'm delighted that we can now begin building this centre, which will provide one of the biggest single orthopaedic services in the country and enable us to provide quicker access to these services.
He continued, "The centre will be named in recognition of the exceptional work and contribution to health care and our NHS by Dame Clare. Dame Clare is an outstanding ambassador for both Ipswich Hospital and our Trust as a whole, having worked with us for many years as a consultant orthopaedic surgeon and associate medical director. Dame Clare has championed women in medicine and is a source of inspiration for many orthopaedic surgeons. It seemed fitting and entirely appropriate that we should honour her service to patients, to orthopaedics, and to our organisation in this way."
Mark Bowditch, Director of Musculoskeletal and Specialist Surgery, said, "When it opens, this building will provide excellent opportunities for research and medical education. I'm delighted to say that we are already experiencing interest from eminent specialist colleagues across a range of healthcare disciplines to work with us in the centre.
He continued, "We look forward to working with patients and staff to prepare to open the centre in 2024."