From old garages to new Council homes – work on homes for Hoxton families gets underway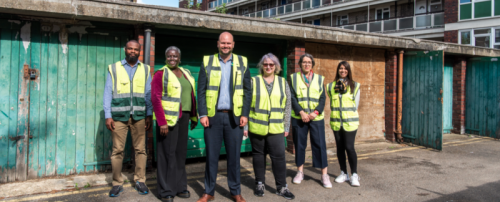 Since launching our innovative, not-for-profit Council housebuilding programme over 10 years ago, we've led the way in delivering high-quality Council housing in Hackney – a model we're now seeing followed by councils across London.
And this latest milestone shows that Hackney is still building even in tough times – putting local people first, making the best use of underused Council land, and overcoming the government's continued failure to invest in social housing.
Bringing this programme home, to the ward and community I used to represent as a councillor means a huge amount to me, the community and local councillors. These plans have been shaped by local people in Hoxton, who will also be the first to benefit from these desperately needed homes.