Council recommits to stamping out racism in Hackney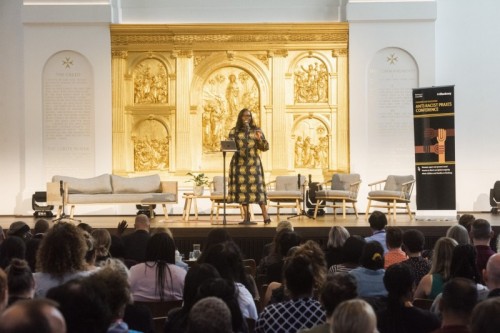 Hackney Council is recommitting to action at every level of the organisation in order to become a truly anti-racist council and borough, following a seminal four-day anti-racism event it hosted last week. 
Honest conversations. Leaders who want to make a difference. Recognising the lived experiences of Black and Global Majority residents. And institutionalising anti-racist ways of working are some of the ways this can be achieved, according to keynote speaker Dr David Weaver, President, Chair & CEO of British Association of Counselling and Psychotherapy, 
Dr Weaver, who was one of several inspirational speakers to attend the event, told the audience: "Wherever there's racism we're having to fight for it to be recognised. Mircoaggressions and other forms of racism are like death by a thousand cuts – but these lived experiences aren't being recognised. We have to understand the impact racism has on people's mental health. Unless we understand the holistic issues around racism it will be difficult to contend with the issues here in Hackney."
Mark Carroll, Chief Executive of Hackney Council, outlined some of the work the Council is doing and will do to become anti-racist and drive change in the borough. 
"Hackney Council is redefining itself as an anti-racist council," he said. "It's about institutional change and a commitment to change. Having a plan and putting it into action. 
"We have to be accountable to the community. The people of Hackney expect us to understand them and hear their voices. We have the Veronica Ryan Windrush statues. The naming of Brafa Square. The Review, Rename, Reclaim work. These are representative of whose stories are getting told.
"And this is our chance to influence – nationally, not just locally. It is a moment for Hackney to be an exemplar to the rest of the country."
The four-day event, attended by hundreds of people from the Council, and other children and family-focussed organisations, aimed to 'unmask, repair and prevent' the hidden wounds of racial trauma in order to further and critically develop anti-racist ways of working within the Council and within education settings in Hackney.