Barnsley
Major £23.1m investment projects for Dearne Valley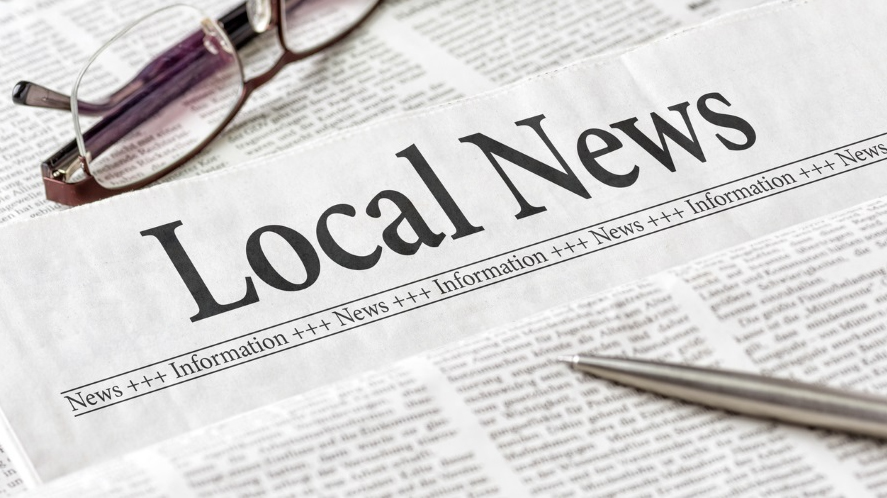 Five major projects which will help regenerate, renew, and revitalise Goldthorpe, Thurnscoe and Bolton upon Dearne as part of a £23.1m investment have been submitted to government for approval.
Goldthorpe was one of 101 towns invited to bid for Towns Fund investment to help improve skills, digital and transport connectivity, create new jobs, raise aspiration, and revitalise the economic prospects of the area.
Towns Fund investment of £23.1m was approved in principle by the UK Government in March 2021.
Full business cases for these five major projects have now been prepared and approved by Barnsley Council's Cabinet. These have now been submitted to the Department for Levelling Up, Housing and Communities (DLUHC) who will then release the £23.1m investment.
The plan is based on four themes of Growing Goldthorpe, Connecting Goldthorpe, Developing Goldthorpe and Placemaking Goldthorpe. It was prepared by the council's Economic Regeneration Team and shaped by feedback from local residents, businesses and organisations through consultation and workshops over the last two years.
Five key projects which help develop these themes while meeting the strict criteria of the Towns Fund have now been approved by The Goldthorpe Town Deal Board, which is made up of community representatives, local businesses, and councillors.
The projects are:
Employment land: Investment to unlock development of major employment growth. It will support long-term commercial development of a 72.9ha site off the A635 Barnsley Road, Goldthorpe, South of the Dearne Valley Parkway. New employment opportunities will be created, and investment attracted into the area. A new roundabout will provide access to the site. The funding will also be used flexibly across other employment sites.
Housing: Funding will be allocated to regenerate traditional terraced streets through improvements designed to help grow people's pride in their area and improve residents' well-being, including physical and mental health. This will be achieved through creating more welcoming public spaces for residents to interact with each other socially with opportunities for informal play and active travel. In addition, new affordable homes could be delivered to our low-carbon standard. The aim is to create a healthy and safe living environment for everyone. Public consultation with residents is taking place from May 16 to May 29 to help shape this important part of the plan.
Phoenix Park: This project will help enhance the park's appeal as a destination and thoroughfare between Thurnscoe and Goldthorpe. It will also help the park achieve its potential to support small scale enterprise and more community activity. Plans include a new visitor hub, more play facilities, improved car parking and improved active travel links to encourage people to visit the park on foot, bicycle, scooter, or wheelchair. The investment will also help expand the education programme currently working with four local schools, extending this work to include weekends and school holidays.
Community and Cultural Hub: This project will develop a combined community and cultural hub within the Welfare Park. This will include refurbishment of the Dearne Playhouse, a refreshed and reinvigorated outdoor multifunctional performance and community events space including improved event day parking, and business development support for the Playhouse team. There will also be widespread engagement and consultation with young people in the area who don't currently use what's on offer to them such as the youth club or sports activities. This will help create activities and opportunities to interest and engage them.
Heart of Goldthorpe: This project will include a new public plaza and events area providing a central point for community activity and temporary public uses like market stalls and pop-up events. This new square will make use of the site of the former Horse and Groom public house, which was purchased by Barnsley Council as part of the first stages of the Towns Fund. Public consultation has been carried out and further engagement with local people is continuing to help shape this new landmark space right at the heart of Goldthorpe.
Derek Bramham, chairperson of the Goldthorpe Town Deal Board, said: "This level of investment in a local area is the sort we only see once in a generation at the most. I am delighted Cabinet have approved these five projects which will unlock more than £23m to help regenerate, renew and revitalise Goldthorpe, Thurnscoe and Bolton upon Dearne.
"An enormous amount of effort has been put in to bring together projects supported by business cases which meet the criteria of the fund, as well as help us achieve the priorities we set as a board following consultation with local people.
"People wanted investment to help bring new jobs and investment to Goldthorpe, Thurnscoe and Bolton upon Dearne, as well as improve the local street scene, improve local housing, and develop better transport links. I am very pleased we are able to submit projects which meet the priorities which we identified following consultation with local people.
"There will still be opportunities for local people to contribute their thoughts, comments, and ideas. I would urge people who want to keep up to date with the projects to visit Barnsley.gov.uk/TownsFund where latest updates will be shared throughout the projects, and you can sign up to an email mailing list for all major updates."
A series of smaller projects has already been completed through the Towns Fund, thanks to £500,000 of Towns Fund accelerated funding which was released before the full £23.1m grant was approved. You can read about those as well as other updates about the projects at Barnsley.gov.uk/TownsFund.