I Love Hackney Mayor's Civic Awards 2022: Nominate your community heroes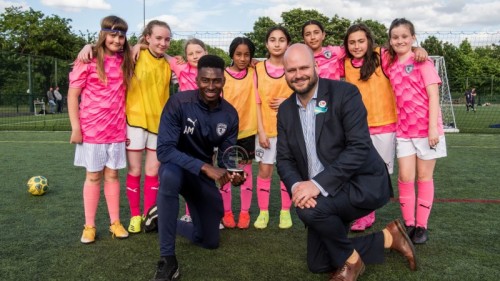 Nominations are now open for the seventh annual Mayor's Civic Awards, which will celebrate Hackney's unsung heroes who have made a difference in their communities over the years. 
Last year, over 200 nominations were sent in for the Mayor's Civic Awards, which focused on celebrating the incredible community response to the pandemic.
If you know an individual or organisation who's made a positive and selfless contribution to the lives of Hackney residents, we want to hear their story. 
This could be a carer, teacher, volunteer, youth worker, charity, business or anyone else who's made a positive impact in Hackney. It can be someone or an organisation who helped the borough through the pandemic or has stepped in to help us rebuild.
Nominations for the Mayor's Civic Awards will close on Friday 1 July 2022. You can nominate your heroes online. If you require a paper application form with a freepost envelope, please email press@hackney.gov.uk or call 020 8356 3736, 9am – 5pm.
Awards will be given to three individuals and three organisations.