Professor Tony Redmond wins prestigious Lifetime Achievement Award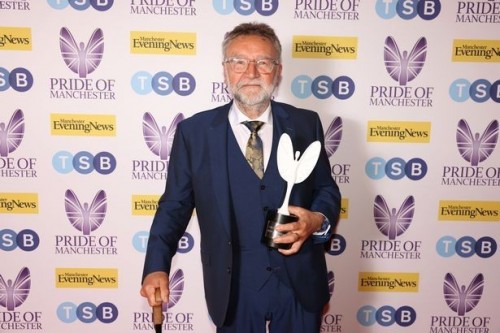 Professor Tony Redmond has been honoured with a prestigious Lifetime Achievement Award at the 2022 Pride of Manchester Awards, in recognition of a career spent providing crucial medical care to those most in need all over the world.
Tony is Professor of International Emergency Medicine at The University of Manchester's Humanitarian and Conflict Response Institute, and he has been involved in delivering international emergency humanitarian assistance since 1988. 
He has organised and led medical support to natural disasters, major incidents, conflicts and complex emergencies throughout the world including earthquakes, epidemics, wars and plane crashes.
He set up UK-Med, a charity based at the University which sends vital medical care to places of great humanitarian need across the globe – a team of their volunteer medics are currently in Ukraine, where they have set up clinics to treat injured and displaced people as well providing vital support and training for local healthcare staff.
Tony coordinated the NHS response to the Ebola epidemic in 2014 – the experience and knowledge that he acquired during this crisis led to him being appointed as the medical director of the NHS Nightingale Hospital North West, the temporary hospital located in the Manchester Central conference venue at the height of the Covid-19 pandemic.
He has won countless awards and accolades during his distinguished career, including an OBE in 1994 for his work providing humanitarian assistance in Sarajevo during the Bosnian war, and The University of Manchester's Medal of Honour in 2018.