Dorset
New school to welcome its first pupils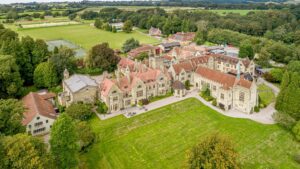 Coombe House School, Shaftesbury will open for children with special educational needs on Monday 16 May.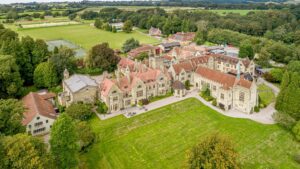 This follows notification of formal registration by the Department for Education after a successful Ofsted visit in March 2022.
Dorset Council made the bold decision to purchase the school site last year to meet the growing need for more high-quality special education provision. Since then, work has taken place to upgrade the school to meet Special Education Needs and Disabilities (SEND) requirements.
Cllr Spencer Flower, Leader of Dorset Council, said "It is wonderful to see the first children joining the school. This project underlines how bold and ambitious Dorset Council is prepared to be in delivering the best for Dorset. This project is part of a £37.5 million investment in our young people, building capacity and strength in our school system."
Fifty children have been visiting the school with their families over the last few weeks in anticipation of their joining. They have received their school uniforms, their classrooms are equipped, and their teachers are looking forward to welcoming them from Monday. Dorset Travel will be providing transport for the children to get to school.
An extensive building and renovation programme has taken place and further work is planned over the next 18 months. This will enable the school to expand to its full capacity of 280 children, alongside the many other uses for the whole Centre of Excellence site.
Cllr Andrew Parry, Portfolio Holder for Children, Education, Skills and Early Help said "I am delighted to see all the hard work that has gone into this project over the last year pay off. We are a further step along the way to providing all the places and spaces that our children with SEND need for their education."
The school passed its Ofsted inspection with flying colours and the report is available here on the Ofsted website. Inspectors praised the vision for the school and the plans for its curriculum.
Katie Charles, Headteacher said "I could not be happier to see our children and young people joining us, taking their first steps into a fabulous education provision that we believe will help them flourish and find their future paths."
The Dorset Centre of Excellence
Coombe House School forms the centrepiece of the Dorset Centre of Excellence. The whole project will see the former private school site become a thriving home for not just the school but also a residential children's home and respite care centre and a workforce training centre for those who work with children.
All of this sits in a sit of some 55 acres with extensive leisure facilities which will be used by the school and other community groups.
Dorset Council's commitment to improving SEND provision in Dorset
This project is part of a £37.5 million investment in Dorset's young people, building capacity and strength in our school system.
Children and young people with SEND may have learning difficulties or disabilities that make it harder for them to learn, and they often need extra help and support.
Currently, independent provision (sometimes out of county) costs around £60,000 a year per child, whereas high quality provision at one of Dorset's own special schools costs around £22,000 a year per child. The SEND Capital Strategy aims to increase local provision and reduce some of these costs in the longer term.
The strategy focusses on achieving the best education and support for all Dorset's children and young people with SEND, while avoiding the need for a child to travel away from their family and friend networks to receive their education or support.
This will be achieved through:
Creation of new special schools with fantastic facilities (including Coombe House School).
Expansion of high-quality provision at Dorset's existing special schools. This includes the expansion of Beaucroft School which will provide 80 additional places at the former Wimborne Fist School site from this October. Although the project is focused on provision for young people aged 16 years and over, places will be increased across multiple year groups.
New facilities at existing mainstream schools, such as Inclusion Hubs. The hubs will support children with SEND so that they can access the mainstream classroom, but also allow space to support them when they need more specialist support.
Developing the capabilities of Dorset's mainstream schools to support more children and young people with SEND.