Let's chat about vaccines – new community conversation campaign launched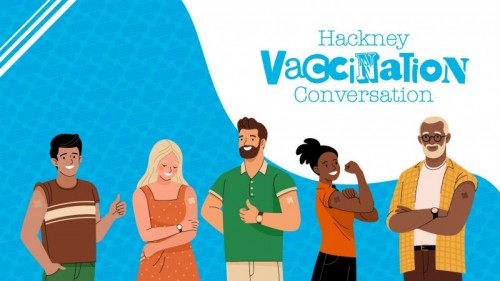 We've worked hard over the last 18 months to encourage people to take up the Covid-19 vaccine – with two-thirds of residents already doing so. 
But we know that there are many residents who still aren't sure about saying yes – and this new approach will give them more opportunities to have honest and frank conversations about their concerns with their families, community leaders and medical professionals.
I'm proud that we're investing in this community engagement programme that will reach families who might find it difficult to access mainstream information or support. While it can feel that Covid-19 is a thing of the past, it isn't and remains a serious illness and supporting more residents in Hackney to take up the vaccine is a vital part of keeping the borough safe.