Leek
SPORT STUDENT SIGNS PROFESSIONAL CONTRACT WITH WARWICKSHIRE CCC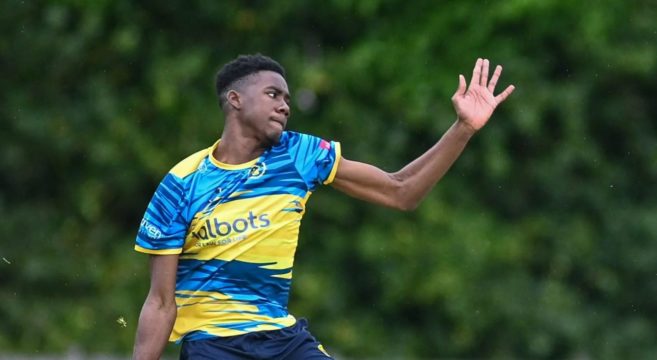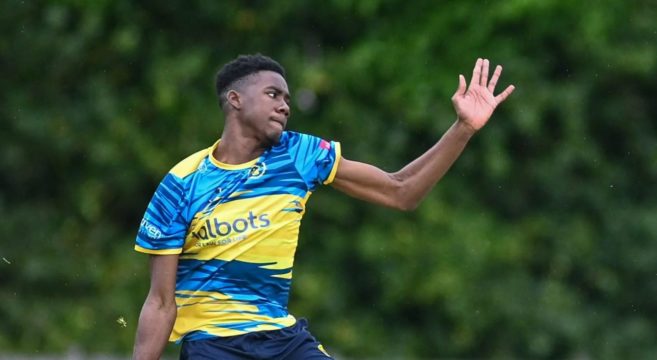 Sandwell College Sport student Che Simmons has been awarded his first professional three-year contract by Warwickshire County Cricket Club after graduating from the Club's Academy.
Fast bowler Che trialled with the Bears last summer and was subsequently awarded an Academy place, combined with his studies on the College's Cricket Education Programme.
He also plays for Solihull Blossomfield Cricket Club in the Warwickshire County Cricket League.
Che said: "Warwickshire and Edgbaston are known around the world and to get this opportunity to become a professional and wear the Bear and Ragged Staff is something that I'm relishing.

"I'm very grateful to the support of all of the coaches, friends and family who have supported me on the journey so far and hopefully I can make a lot of people proud by stepping onto the field as a Bear."
"Che has made an incredible transformation over the winter," said Warwickshire High Performance Manager Paul Greetham. "It's a challenge for any young sports man or woman to come into a new culture and to understand the step up to a high-performance environment. But with the support of many good people around him, Che has shone.
"He has quickly adapted to the strength and conditioning requirements of an elite athlete, but our Academy tour of Sri Lanka in February was a turning point where he stood out as a senior member of the team. He bowled hostile spells and had significantly enhanced his batting, fielding and leadership skills. Che has had great backing from Paul Law and his colleagues at Solihull Blossomfield, who have looked after him brilliantly, but also Scott Thomas and Sandwell College for supporting his education, which will continue over the next 12 months. However, it's now with him to take this next step up to the professional arena and we're very excited at what he could achieve."
Paul Farbrace, Director of Cricket at Warwickshire, said: "Che was recommended to me by Otis Gibson around 18 months ago. He subsequently trialled and we were very impressed by his potential. He's gone on to work incredibly hard with our coaches and we think that he could have a very long and successful career with Warwickshire and potentially England."