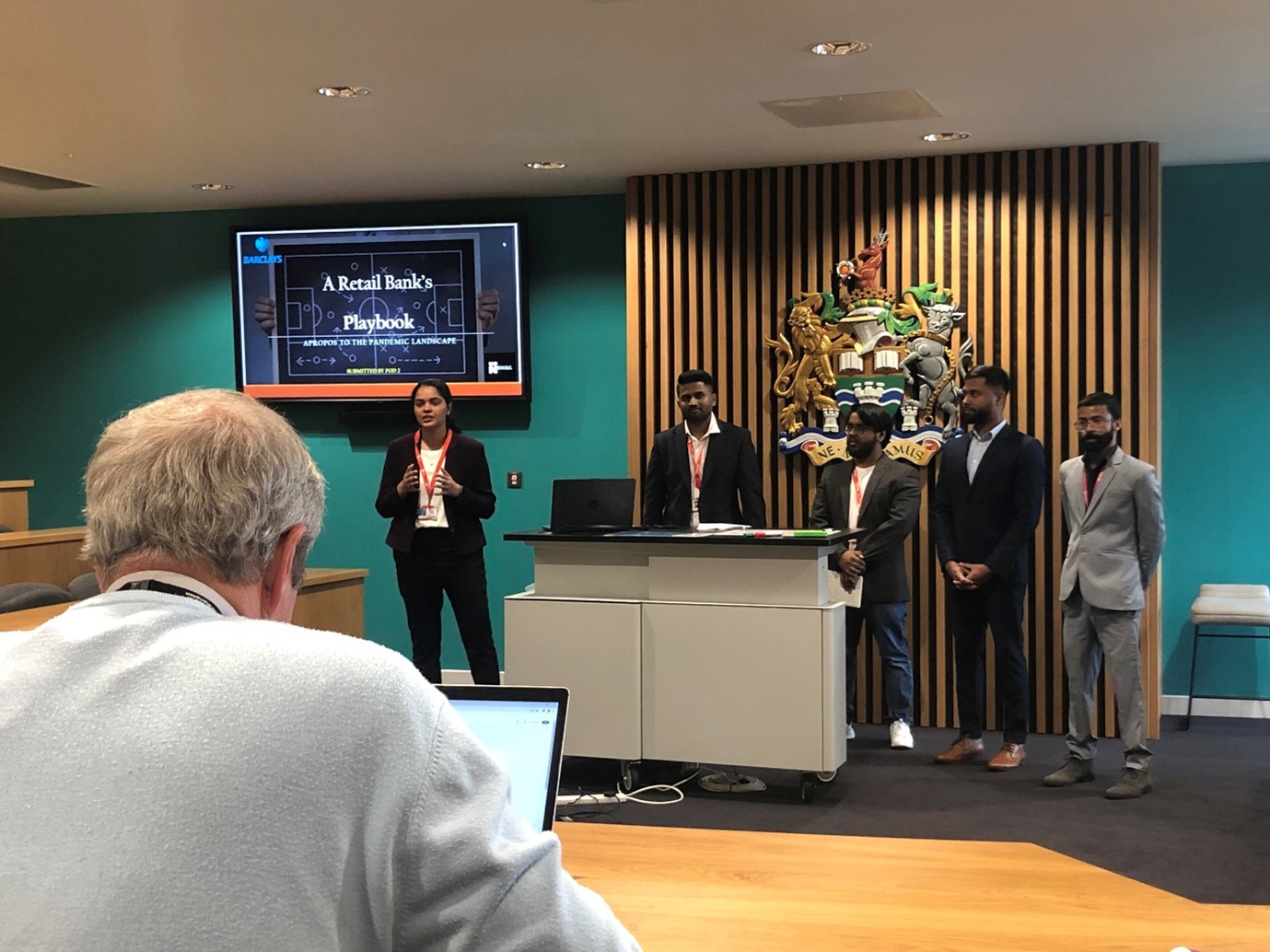 Postgraduate Logistics and Supply Chain Management students were given a taste of real-world business consultancy practice through innovative partnership work with Barclays.
The University of Northampton is only the second university to work in collaboration with Barclays, equipping our students with valuable experience and giving them a unique edge in the workplace.
Students were tasked with putting their consultancy skills to the test by working closely with Barclays industry professionals to present a playbook which could be used by a traditional retail bank to manage supply chain risk in the event of a future pandemic.
As well as forming part of their spring assessments, the students worked alongside mentors to sharpen their consultancy skills and build their business portfolio ahead of entering the workplace.
One of the students, Nimmy Varughese, took a moment to reflect on her experience: "After closely working with our Barclays mentor for four months, it was exciting for us to present our playbook and pitch fresh ideas to the board.
"It's hugely valuable to have this real-world example of consultancy in practice with a large scale, global business. This was a priceless experience which I will take forward with me beyond my studies and into the workplace."
Dr Andrew Gough, Senior Lecturer in Business Systems and Operations, spoke of the high standard of presentations delivered by all the students. He said: "The Covid-19 pandemic has changed the way of working for industries and business globally, so this was a unique opportunity for our students to evaluate a real-world problem, and present unique perspectives on how Barclays could work to secure their risk management systems in the case of any future pandemic.
"We were hugely impressed with the professionalism demonstrated by all our students on this course, and I'm confident they will take their skills learnt into the workplace and lead the way as our next generation of logistics and supply chain management professionals."
Find out more about the Logistics and Supply Chain Management postgraduate degree.