Hackney
Lime dockless bike hire scheme to launch in Hackney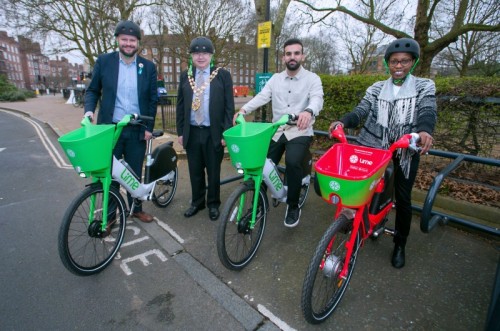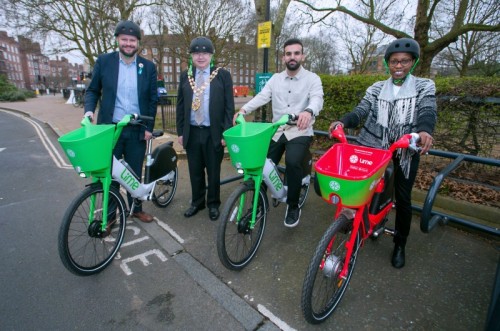 A new dockless cycle hire scheme is set to launch in Hackney in June – aimed at supporting people who don't own a bike to cycle around the borough – after the Council approved a bid from Lime to run the service.
When the service launches, Lime bikes will be available to rent for between 15p and 20p per minute, including for one-way trips, with average journeys costing between £2.50 and £3.
To support the new service and keep pavements accessible for people with visual or mobility impairments, the Council has installed 70 new dockless bike bays in place of car parking spaces. Lime bikes in Hackney must be picked up or dropped off from these bays.
The Council previously had a dockless bike scheme in Hackney, but this was withdrawn during the pandemic. Lime, the winner of the latest tender process, already operates in Islington, Camden, Richmond, Brent and the City of London.
Hackney has the highest number of people cycling to work in London and the second highest number in England (after Cambridge) by total numbers. The Council's transport strategy aims to promote better health, increase social inclusion and manage congestion and overcrowding on public transport. A study by Sustrans has shown that investment in cycling routes can have a benefit to cost ratio of 20:1 compared to just 3:1 for rail and road schemes.
As part of the agreement, Lime will offer 50% off the cost of e-bike rides for lower income residents via its LimeAccess programme, which was launched in the UK earlier this year. The programme provides eligible riders – including concession pass holders, key workers, students and job seekers – with unlimited discounts with Lime, helping them to get where they need to go in a safe, sustainable and affordable way. To sign up to 'Lime Access' and for more information on eligibility, people can visit the LimeAccess web page.
Lime will also provide cycle training via its 'First Ride Academy' giving residents in-person e-bike training from a training and safety team in a closed environment before embarking on a ride-along with an instructor.