Enabling works to start on former Foxhall Village

Posted on Tuesday 17th May 2022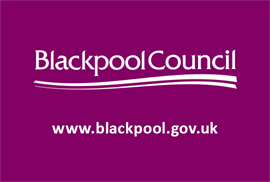 Land which originally formed part of the Foxhall Village development is due to be cleared to enable the development of the proposed Revoe Community Sports Village project.
The land (off Central Drive adjacent to Blackpool Football Club) had previously been used by developer Hollinwood Homes, to stockpile surplus waste materials, including excess spoil.
In October 2019, when half the new homes were completed at Foxhall Village, Marcus Worthington Ltd unexpectedly entered Administration, shortly followed by Hollinwood Homes. At this point all works to the site stopped completely.
Following lengthy legal negotiations in September 2021, the Council finally managed to obtain full control of the site.
The former Foxhall Phase 4  development is now earmarked for Revoe Community Sports Village project, with £6.5m of funding being derived from the  overall   £39.5m Town Funds programme.
The Council has been working with Blackpool Football Club, Blackpool Football Club Community Sports Trust and the Football Foundation for in excess of 12 months to determine the long-term potential of the site.
It is proposed that the area could be developed to provide a number of community accessible sports pitches as well as supporting the Club's ambitions for redevelopment of Bloomfield Road's existing East Stand.
In advance of finalising plans for future development, work will be undertaken to clear the site.
Cllr Mark Smith, Cabinet Member for Business, Enterprise and Job Creation, said:
"This site has been eyesore for far too long and I am delighted that work will be starting imminently to remove all the surplus material and spoil.

"We have really exciting plans for the area that we hope to be able to share in the coming months once we have reached a formal agreement with the Football Club."
Enabling works are due to start on site early June and are expected to last 12 weeks. 

Posted on Tuesday 17th May 2022