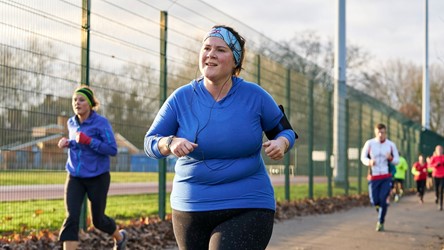 Bedford's Blues Foundation has launched its latest community lifestyle and wellness project, TRY to Change, in partnership with the University of Bedfordshire.
Devised by the Foundation and experts from the University's School of Sports Science & Physical Activity (SSPA), TRY to Change is a realistic and sustainable weight management programme for people looking to make positive lifestyle changes.
This new initiative is open to any adults aged over 30 with a BMI scoring above 30. TRY to Change will run for 10 weeks and will help participants find practical fitness solutions that empowers them to make small but lasting steps by focusing on positive physical and mental wellbeing.
Taking place at the University's Bedford campus – located just a five minute drive from the Bedford Blues' home turf on Goldington Road – the 10 week programme will consist of a combination of exercise classes, mini workshops and informational activity sessions led by SSPA staff and students. By taking bite-sized pointers from each different method of learning, this will aid positive and long term behavioural traits of each participant.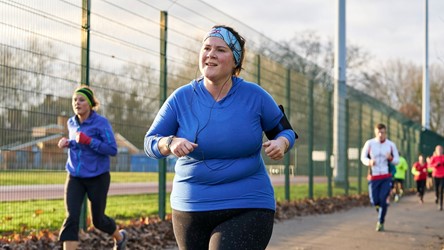 Dr Martyn Morris, Head of SSPA, commented: "Our staff and students have really enjoyed developing this new programme which we hope will help local adults who wish to improve their health, fitness and overall wellbeing through keeping active. The University's partnership with the Blues Foundation has already proved rewarding and we can't wait to roll this initiative out further." 
Phoebe Brook-Rowland, a first year PhD student with ISPAR – Bedfordshire's Institute for Sport & Physical Activity Research – will be working on this programme as part of her studies. Phoebe said: "I'm really excited about working with people in Bedford to help them achieve their health, fitness and wellbeing goals."
Following the initial 10 week pilot, further TRY to Change courses will be adapted based on participant feedback and professional observations.
Tom Harwood, Manager of the Blues Foundation, added: "We are so grateful to the University of Bedfordshire for enabling this project to happen. There is such need for the programme as we try and find sustainable to suitable options to help people maintain their physical and mental health. Drawing on the expertise of the University and utilising our community reach, we hope that TRY to Change will continue helping people for years to come."
For more information about TRY to Change or to sign up for future courses, visit the Blues Foundation website.