Winning Design for Cock Lane Playground Announced – Latest news from Mole Valley District Council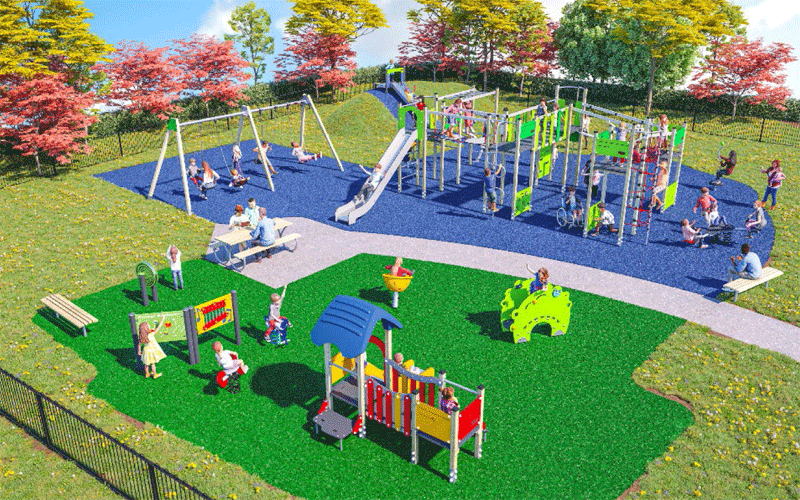 Mole Valley District Council has appointed play company Kompan to carry out a comprehensive £90,000 refurbishment of the playground at Cock Lane Recreation Ground. Kompan's design met the needs and requirements set out by local residents and users of the existing play facility in Fetcham during a consultation held earlier this year.
Feedback received during a public consultation held at the start of the year provided play companies bidding to refurbish the play facilities a very specific steer as to the style, theme and type of equipment that was wanted by existing users and local residents.
When completed, the new inclusive playground will feature a range of traditional and sensory equipment for different ages and abilities to enjoy, including a large climbing and multi-play, a large slide, musical chimes and a rain wheel. It will remain in the same location as the existing facilities and the build is due to be completed by early August.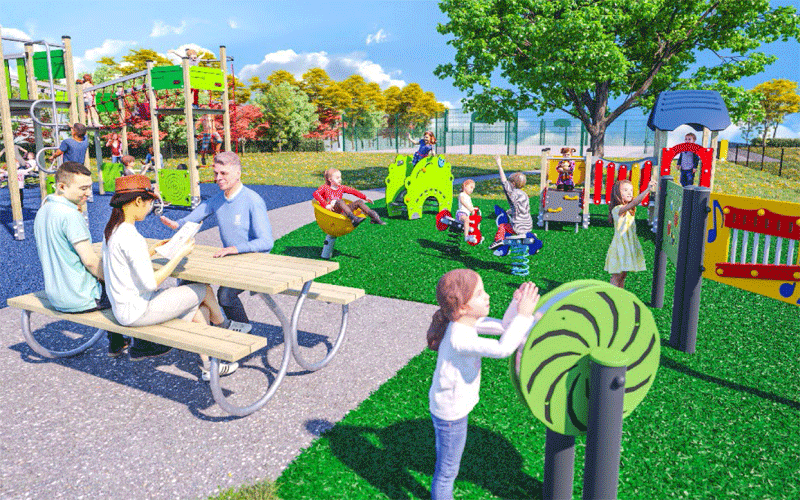 Ray Parker, Area Sales Manager at Kompan, said: "Kompan are delighted to have been selected by MVDC to install the new play area at Cock Lane Recreation Ground. We designed a play area that will broaden the age ranges able to use the space and have created a space that allows for all ages and abilities to play together. We have worked closely with MVDC on many previous projects and look forward to delivering another successful scheme for the whole community to enjoy for many years to come."
Paul Anderson, Executive Head of Service at MVDC, said: "We are pleased to have selected Kompan to deliver an impressive playground design not only for the local community, but families from around the district. The new facilities will provide an improved experience for children and young people and, importantly, will feature equipment suitable for all abilities ensuring everyone can enjoy themselves."