Leeds
New figures add up to success for council's efforts to help pandemic-hit Leeds businesses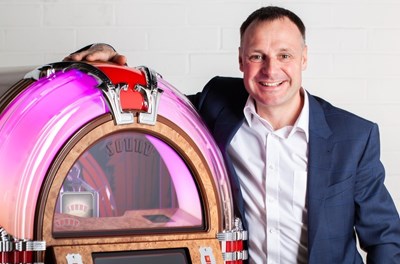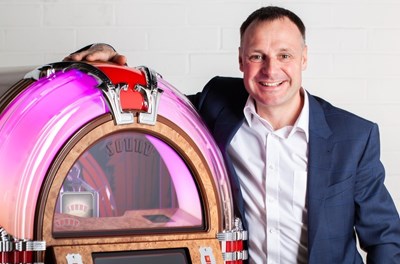 New figures have underlined the scale and success of Leeds City Council's efforts to help local businesses meet the financial challenges posed by the COVID-19 pandemic.
The council was allocated £22.9m worth of Additional Restrictions Grant (ARG) funding in November 2020 to support businesses as they grappled with the impact of lockdown and other rules designed to save lives and slow the spread of coronavirus.
Government guidelines required Leeds to distribute that money – plus an extra £1.29m worth of ARG funding that was subsequently made available following the rise of the Omicron variant of the virus – by the end of March this year.
And today the council can confirm it managed to hit the March 31 deadline, with every last penny of its ARG allocation being channelled via various grant schemes to more than 4,400 businesses and charities across the city.
Much of the ARG support took the form of discretionary funding that helped recipients cover their fixed overheads – including commercial property rent and service charges, commercial vehicle leasing costs and business-related insurance.
The success of Leeds's ARG schemes means that – when non-ARG funding initiatives such as restart grants are also taken into account – just over £300m has now been distributed by the council to businesses and charities in the city since the start of the pandemic.
Councillor Jonathan Pryor, Leeds City Council's executive member for economy, culture and education, said:
"COVID-19 presented the council with an unprecedented set of challenges and I am immensely proud of how all of our teams responded.
"In this instance, officers had the significant responsibility of acting as guardians of taxpayers' money by ensuring that help was finding its way as quickly as possible to the businesses that needed it the most.
"I would like to say a massive thank you to all those involved in that work, while also paying tribute to the determination and patience demonstrated by our local business community throughout this hugely difficult time."
One of the many businesses that have benefited from the council's discretionary funding is Crossgates-based Sound Leisure, which manufactures classic jukeboxes.
The firm says the grant assistance acted as a lifeline during the pandemic, with both its factory and operating division, which supplies the hospitality sector, being closed completely for considerable periods in 2020/21.
Sound Leisure managing director Chris Black said:
"The support we have received from the council has been first rate – we couldn't have asked for more. It wasn't just the money, it was also knowing that we weren't being left to fend for ourselves – mentally that was a massive mood changer.
"The team at the council have been superb from the top down with the way they have actively helped and advised us. We are extremely grateful for their support."
Another business with good reason to thank the council for its assistance during the pandemic is Kirkstall-based Love Handmade Cakes, a manufacturer and supplier of cakes and traybakes to the hospitality industry.
The enforced closure in lockdown of customers such as cafes and restaurants hit it hard, with revenue falling 50 per cent across each of the last two financial years.
Love Handmade Cakes managing director Paulla McCann said:
"The financial help we got from the council was hugely important – at times we had no revenue coming in, and you obviously still have bills to pay and other overheads to meet.
"The personal touch was much appreciated as well – you weren't just sending forms off to a faceless department somewhere, there was someone on the other end of the phone that you could speak with. It made a real difference."
Although all domestic COVID-19 restrictions have now been lifted, the council is continuing to work hard to support businesses that are still suffering from the effects of the pandemic.
A business rates relief scheme is currently up-and-running that is designed to help sectors such as hospitality, non-domestic travel and tourism, non-essential retail and short-term accommodation.
Successful applicants will receive rate relief of either 75 per cent or up to £105,000 per business for the 2021/22 financial year.
To qualify, applicants must be able to show they are not eligible for other forms of support linked to business rates.
For further information about the council's COVID-19 rates relief scheme, visit https://www.leeds.gov.uk/coronavirus/grants-for-businesses.
ENDS