Norfolk
Chairman's Civic event raises over £1000 for chosen charities


Date published: 8th October 2021
At a charity fundraiser last night, £1170.90 was raised for the Chairman's chosen charities; Norfolk & Waveney Mind, and the Firefighters Charity.
Cllr. Jeremy Punchard, the Chairman for North Norfolk District Council hosted the fundraiser in the Prince of Wales stand at the Fakenham Racecourse, where guests were welcomed by David Hunter, Clerk of the Course.
Cllr. Punchard, who works for the Fire and Rescue Service, selected the two charities as his chosen when taking the position of Chairman of the Council.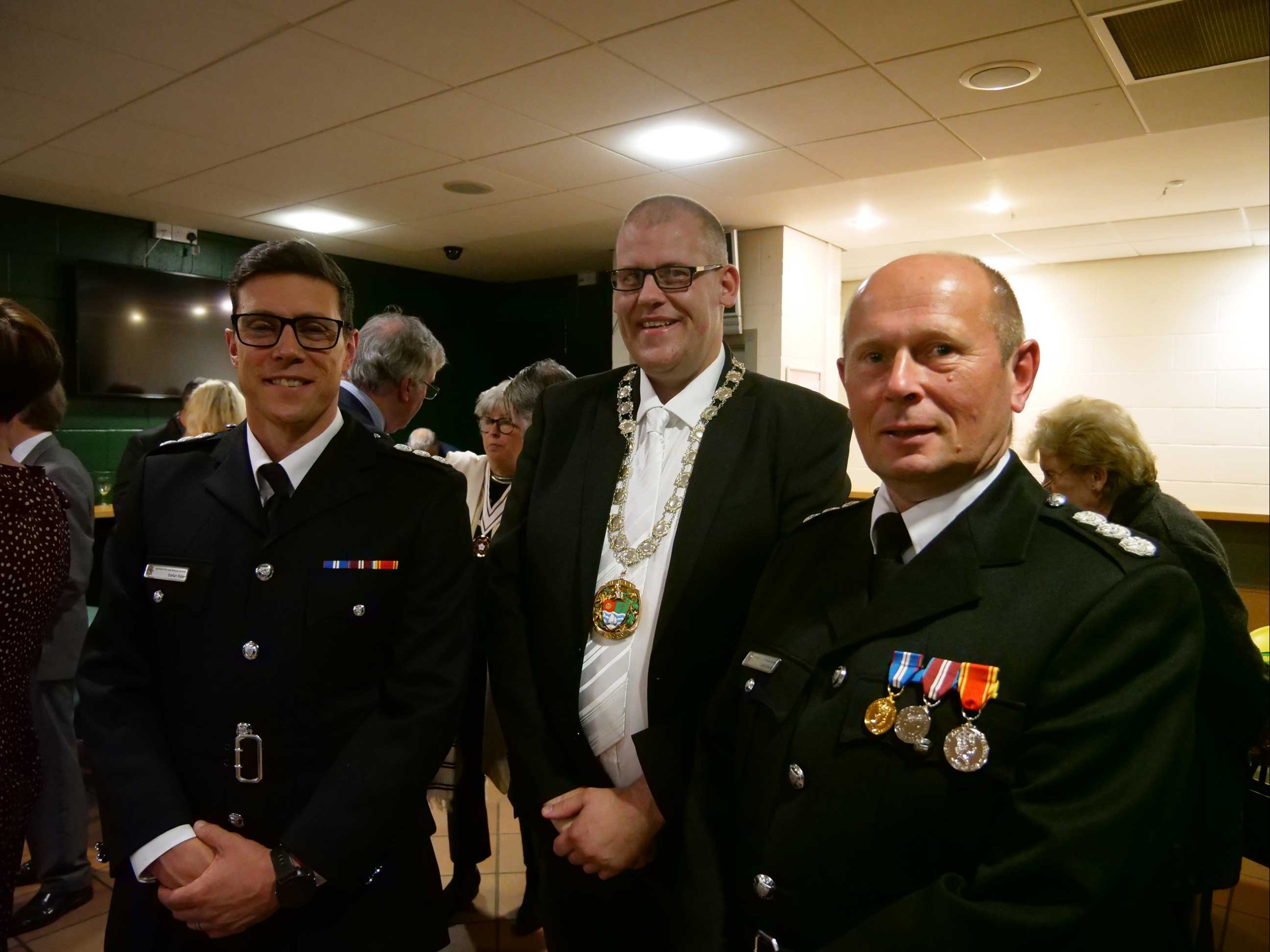 Cllr. Jeremy Punchard and Firefighters Charity reps Stefan Rider, Eastern District Mngr. and John Baker, Station Manager for Fakenham, Wells Holt & Sheringham.
The Firefighters Charity brought some decommissioned helmets, which had been customized by local artists and were to be prepared for auction at the Sir Isaac Newton College in Norwich.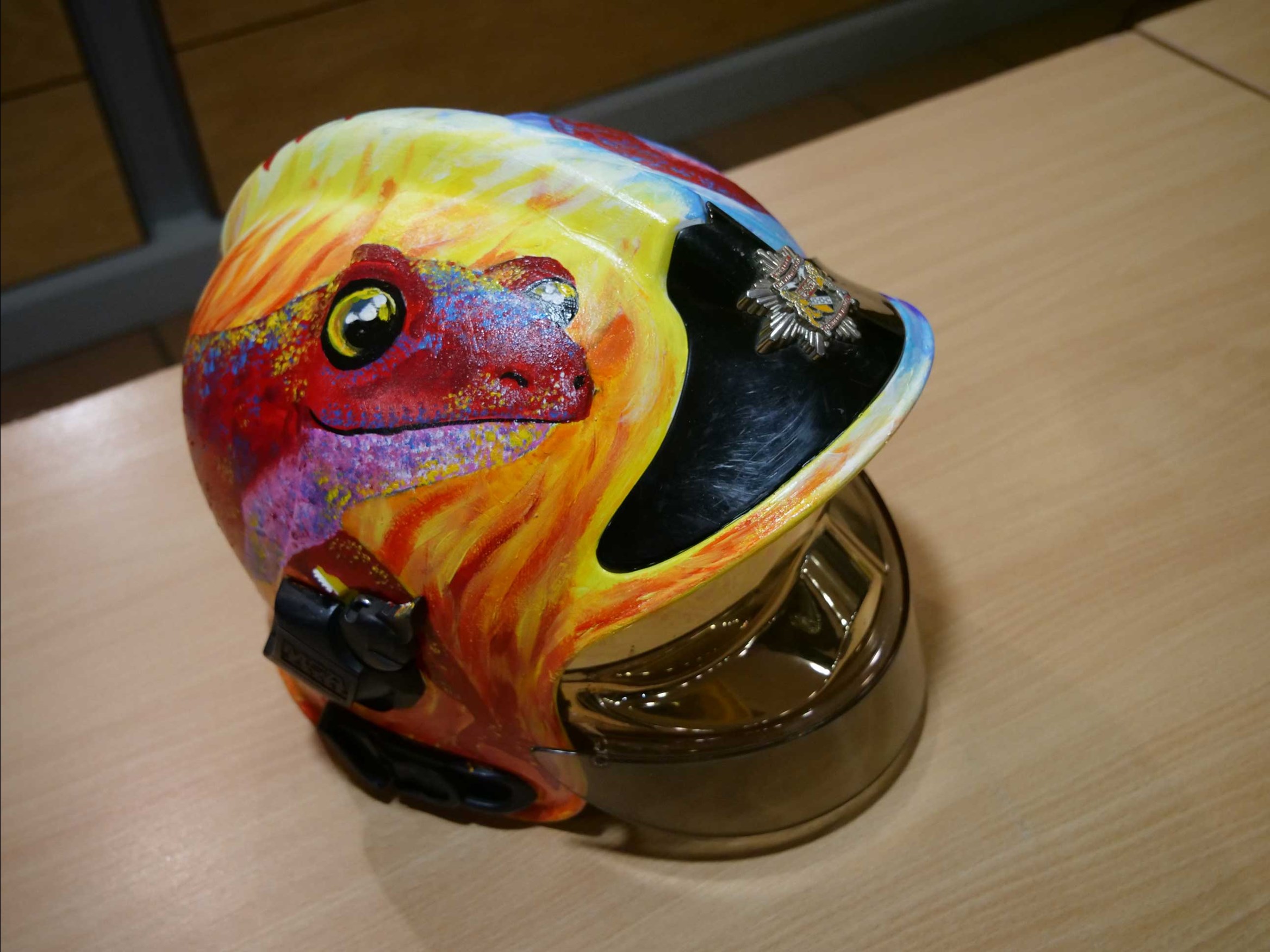 One of the decommissioned fire helmets 
Norfolk and Waveney Mind were accompanied by David Warde, who had become an ambassador for the charity since using their help to get through a chapter in his life struggling with mental health. David spoke of the importance that the work the charity do, and how much support they offered him.
The charity said that calls to them had gone up 200% during COVID.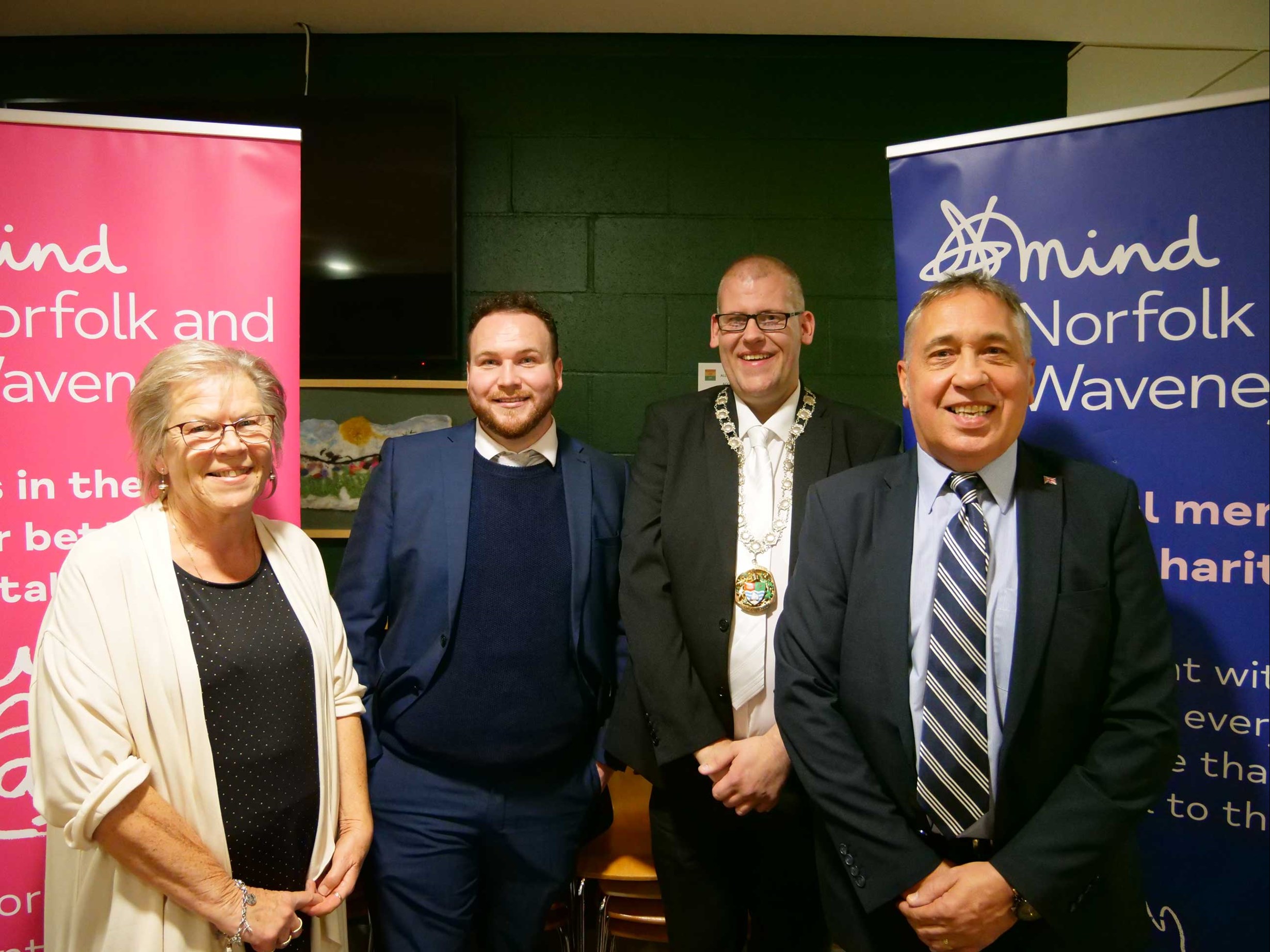 Norfolk & Waveney Mind: Louise Jordan-Hall – Chair of Trustees, Pete Boczko – CEO, David Warde – Ambassador 
The event was sponsored by local businesses to donate to worthy local causes
The Civic Office at NNDC holds several events throughout the year for the Chairman's charities, which might be volunteering or educational events, fundraising or otherwise championing the good work the charities do.
Find out more about the Civic Office and the work of the Chairman.