University spinout in major partnership to commercialize treatment for invasive aspergillosis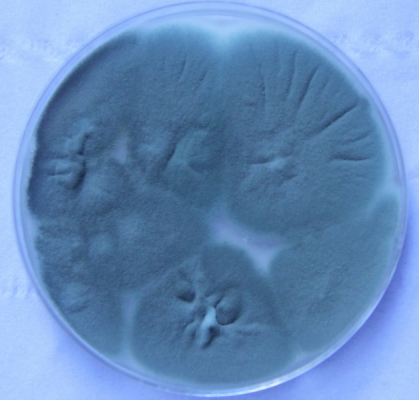 F2G will receive an upfront payment of $100m and share development cost but it will also be eligible for additional regulatory and commercial milestones of up to $380m, as well as double-digit royalties on net sales.
Professor David Denning said: "This exciting news is a powerful illustration of how the commercialisation of University research can make a real difference. Our 1997 description of antifungal resistance in Aspergillus was the impetus to find new antifungals.
"My grandfather, the husband of my grandmother who had diabetes, was the first investor into the company in 1998 – so it's very gratifying to see it go from strength to strength.
"We always believed that good clinical activity against Aspergillus requires drugs that are fungicidal, whether the drugs themselves are broad spectrum or active against Aspergillus only, and F2G's discovery engine is uniquely placed to identify such drugs.
"The great hope for Olorofim is that it will be used to treat patients with serious invasive fungal disease where existing treatments are inappropriate or no longer effective. Clinical trials are ongoing.
"This provides hope to patients and doctors coping with these serious invasive fungal infections."
Olorofim works through a unique mechanism of action, different from existing classes of antifungals, exerting fungicidal activity through inhibition of the pyrimidine synthesis pathway. Effectively it starves the fungus, until it dies.
It represents the first novel antifungal class developed in the past 20 years and is the only antifungal medication to be awarded a Breakthrough Therapy Designation (BTD) for multiple indications by the US Food and Drug Administration (FDA).
Francesco Maria Lavino, Chief Executive Officer of F2G said: "We are delighted to announce this partnership. By joining forces with Shionogi, we will be able to progress the development of Olorofim with a partner which has a proven track record in both global drug development and business development to effectively deliver a potentially life-saving therapy to patients globally."
Isao Teshirogi, Ph.D., CEO of Shionogi said: "Shionogi is committed to 'Protect people worldwide from the threat of infectious diseases' as our key focus. We are pleased to partner with F2G, which is boldly tackling fungal infections where new drug development is difficult."