Triple success for graduates at the BBC
Three recent University of Bedfordshire graduates have all landed coveted positions with the BBC, the leading broadcaster in the UK.
Laura Conder, Fabian Solomon, and Serene Muhammed have all graduated from Bedfordshire's Broadcast Journalism degree over the last few years and have now gone on to secure roles with the company.
After gaining her degree from the University in 2020, Laura went on to further study on at De Montfort University, then started work for local outlet Bedfordshire Live.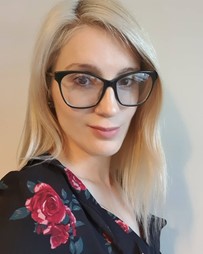 Speaking about her new role with BBC News, Laura said: "It really is a dream come true. My eight months in local journalism have taught me a lot, but my heart has always been in broadcast. I think my undergraduate training and my Masters have helped me develop the right skills to get this job. The newsroom experience and the knowledge of knowing how to work in a broadcast newsroom have all helped."
Fabian graduated in 2018 and has gone on to work as a journalist and newsreader for BBC Radio Gloucestershire and the BBC World Services, before beginning this new role at the broadcaster's headquarters last month.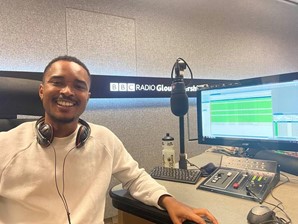 He commented: "Sitting in the BBC News' world-famous newsroom I have to remind myself every day that I'm not dreaming – as I work side-by-side with journalists I watched on telly with my family as a kid. It's all thanks to my lecturers and tutors at the University who nurtured me during my time there as a student.
"The University gave me the tools needed to thrive in a professional newsroom; highlights as a student included taking part in course-run Newsdays and announcing the 2016 US Presidential Election results live on RadioLaB."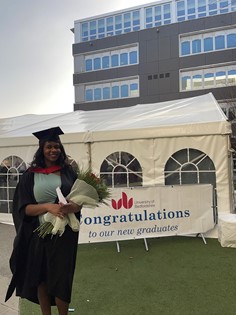 Serene started with the BBC as a Journalism Researcher last November. She added: "Studying at the University of Bedfordshire has helped me with gaining confidence in myself and my work especially how helpful and encouraging all the lecturers were. Using different equipment and software, and having Newsdays every week, have helped me into preparing myself into the busy newsroom atmosphere. I thank all my lecturers for all their help."
Practical units of assessment offered by Bedfordshire, such as Journalism Newsdays, give students an insight into what a typical day is like in a real-life newsroom – taught by academics with experience of working in such environments.
Mary Ferguson,Tutor in Broadcast & Digital Media with the University's School of Arts & Creative Industries, taught all three graduates during their time as students.
She said: "One of our main aims in our School has always been graduate success and it's great to see so many of our recent alumni secure roles with BBC News. The course itself demanded that the students find work placements, and our professional practice Newsdays gave them valuable experience in how it works in industry by putting theory into practice. Having links with industry is such an important part of student development and their learning experience."
Morwen Williams, Director of UK Operations for BBC News, cited the practical aspects of the course as a big advantage for graduates looking for work.
She commented: "Graduates from the University of Bedfordshire's Broadcast Journalism course are given the editorial and technical tools that make them attractive to recruiters looking for talented and diverse candidates who can succeed in modern newsroom roles. The confidence they develop and the communication skills they are able to draw upon enable them to succeed in a highly competitive market."