Pride Month and support for LGBTQIA+ students at Activate Learning
At Activate Learning, we take pride in the diversity and inclusivity of our students, staff and local communities and we strive to be even better. Join us for #ActivatePride.
This month we're celebrating Pride Month, which annually marks the contribution of the LGBTQIA+ community to the world – and indeed to Activate Learning.
You may have noticed our logo has been given a small makeover to reflect the rainbow colours. Please do join us for #ActivatePride.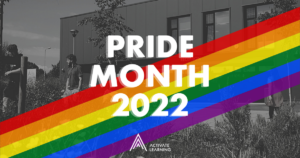 What is Pride Month?
June is Pride month – a month dedicated to celebrating LGBTQIA+ communities across the world.
This year's Pride Month marks the 50-year anniversary of the first Pride event in the UK. Despite June being Pride Month, many events in the UK are held in July, August and September.
Pride Month is usually celebrated with big parades, marches and events. The month brings communities together and champions acceptance and equality.
Pride celebrates the work of LGBTQIA+ people and their history. It also raises awareness of issues faced and how far LGBTQIA+ rights have come. Unfortunately, there's still work to be done in some places.
It is all about being proud of who you are no matter who you love. It also calls for people to reflect on the damage homophobia, transphobia, biphobia and acephobia can cause.
Pride Month is celebrated in June as this was the month that the Stonewall riots took place. These riots are an important part of history and influenced LGBTQIA+ rights globally.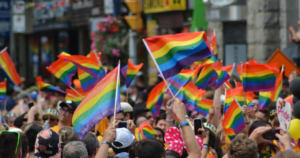 Activities during Pride Month at Activate Learning
Across our campuses, you'll find Pride decorations, awareness campaigns and posters. We'll also be hosting some exciting events.
Berkshire 
Speak with your Student Enrichment Officer to learn more about activities and support for LGBTQIA+ students in Berkshire.
Oxfordshire
Staff and students will be representing Banbury and Bicester College and City of Oxford College at Oxford Pride 2022. We will be taking part in the main parade with t-shirts and Activate Learning banners.
Throughout Pride Month, there will also be a selection of workshops and visitors coming on-site to talk about LGBTQIA+ topics.
Speak with your Student Enrichment Officer to learn more about activities and support for LGBTQIA+ students in Oxfordshire.
Surrey 
Speak with your Student Enrichment Officer or Head of Campus Student Experience to learn more about activities and support for LGBTQIA+ students in Surrey.
Online 
You can find a selection of LGBTQIA+ resources for students on Activate Learning Online (ALO).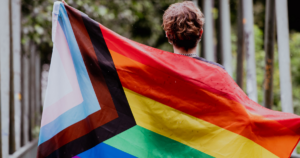 Pride Month events outside of college
There are plenty of Pride Month events in our local communities too!
Berkshire 
Wokingham Pride 2022 is on Saturday 9 July from 11.30am. The parade starts at the Town Hall before making its way down to Elms Field.
Reading Pride's Love Unites Parade and Festival 2022 is on Saturday 3 September from 12pm at Kings Meadow.
Oxfordshire
Oxford Pride 2022 is on Saturday 4 June from 10am in the Oxford Castle Quarter, Castle Street.
Bicester Pride 2022 is on Saturday 9 July from 2pm.
Banbury Pride 2022 is still awaiting confirmation.
Surrey 
Pride in Surrey 2022 is on Saturday 27 August from 10.30am to 8pm in Camberley. Tickets for Pride in Surrey 2022 are available online in advance with pay what you can pricing.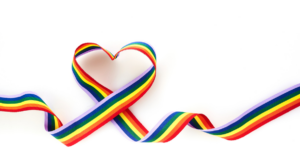 Support for LGBTQIA+ students at Activate Learning
Activate Learning offers dedicated individual and group support for LGBTQIA+ students at our colleges. We work closely with community networks and clubs to offer as extensive support as possible.
Student Support and Safeguarding 
Our Student Support and Safeguarding team are here to ensure you are supported and feel safe on campus. We continue to train and upskill our staff to better support all students at our colleges. They can also facilitate referrals as required to other services in the community.
The Student Support team is easily reached if you have any questions or concerns. You can call them on 01865 550 401 between 8.30am and 5.00pm on weekdays or email at safe@activatelearning.ac.uk.
Student Enrichment
The role of Student Enrichment Officers at Activate Learning is to help make college life on campus and online a fun, inspiring, and enjoyable place to be for all our students.
They are on hand to support the Students' Union, Student Representatives and improve the campus experience.
Throughout the academic year, the Student Enrichment team celebrates the LGBTQIA+ community with a range of events.
We have LGBTQIA+ clubs and groups at each of our campuses.  Anyone that identifies in the LGBTQIA+ community or as an ally will be welcome to join. These student-led societies meet to offer support, fundraise for charities and events, and organise events for the community in college.
If you are interested in coming along to a meeting or joining the society, please speak to your local Student Enrichment Office or Head of Campus Student Experience. Here's how to contact them: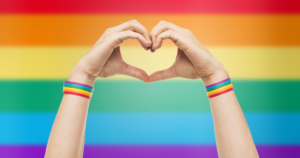 Support outside of college
Activate Learning work alongside numerous charities in the UK that support our LGBTQIA+ students. These include:
Switchboard offer a safe space for anyone to discuss anything, including sexuality, gender identity, sexual health and emotional wellbeing.
Mermaids supports transgender, non-binary and gender-diverse children and young people until their 20th birthday, as well as their families and professionals involved in their care. Mermaids offers web chat support to students up to the age of 25, a wide range of events and recruitment of volunteers.
Other local support groups near you include:
Berkshire 
LGBTQ+ Youth Group (Tuesday evenings) – a successful youth group which runs off-campus for anyone identifying at LGBTQ+. This is a safe, accepting space to have fun and seek advice and support. This group is run by Bracknell Forest Council and has a 'closed door' policy so please speak to your Student Enrichment Officer for details.
Oxfordshire
Surrey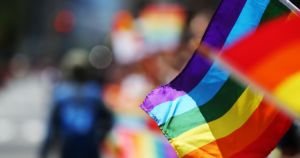 What can I do to better understand the needs of the LGBTQIA+ community? 
If you're looking to better understand the LGBTQIA+ community, there are plenty of free resources to learn more. These include the internet, books, magazines, podcasts, films, TV shows, influencers and pioneers. You could also attend a Pride celebration in your local area.