Blackpool
Raising school standards in Blackpool


Posted on Wednesday 23rd June 2021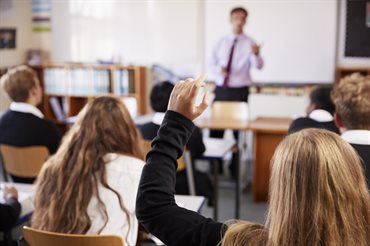 New Department for Education (DfE) data illustrates that Blackpool, for so long at the wrong end of education league tables, is starting to punch above its weight when it comes to the number of students attending a good or outstanding school. 
The latest government research shows that a ten-year plan to improve the quality of education for the children of Blackpool is beginning to deliver results. 
More than 80% (81.8%) of pupils in the town attend a highly rated school putting Blackpool in the top 200 of 317 local authority districts in England. 
The research is intended to highlight areas with the low proportions of pupils attending Ofsted rated good and outstanding schools so that additional intervention and support can be offered. Blackpool is not deemed to fall into this category. 
The new ten-year education strategy sets out ambitious plans to drive up school standards in Blackpool, enabling children to thrive and achieve their potential in adulthood.  
The Education Vision and Strategy 2020-30 details the plans to provide the highest quality education and improve outcomes for children and families in Blackpool. 
The vision is the result of a joint effort from Blackpool Council and the partners within the Blackpool Education Improvement Board (BEIB).
Two key priorities are at the centre of the plans: improving standards of literacy and promoting inclusive practice.
The Blackpool School Improvement Board (now the Blackpool Education Improvement Board), was developed in 2015 to improve outcomes for all children and young people.
Leaders from primary, secondary and special schools work collaboratively and share good practice from within and outside of Blackpool.
Frank Norris, Chair of Blackpool Education Improvement Board, said:
"This is really good news. In the past we would have expected Blackpool to be near the top of a table showing the lowest proportion of children attending a good or outstanding school, but our ten-year strategy is beginning to have an impact. 

"The town has benefited greatly from external intervention from the DfE and has been well supported by the Opportunity Area that has pumped in around £10m over a 5-year period. 

"We are seeing the schools collaborating and co-operating well and working together to improve the education outcomes for all the children of Blackpool."
Cllr Jim Hobson, Blackpool Council Cabinet Member for Children's Social Care and Schools, said: 
"The results from this update from DfE illustrate just how hard everyone in our schools' community is working to bring about long-lasting change to the education system.

"The perceptions of Blackpool schools and the quality of the education that they receive are changing.

"It's fantastic to see we are moving in the right direction on our school improvement journey and ensuring that we can give our children the best possible start they deserve.

 "There's a place for everyone to join this journey in transforming learning and we encourage parents, carers, businesses and the local communities to get involved to support Blackpool's key priorities."

Posted on Wednesday 23rd June 2021