London
Imperial experts debate AI, cryptocurrency and sustainability at Davos Fringe | Imperial News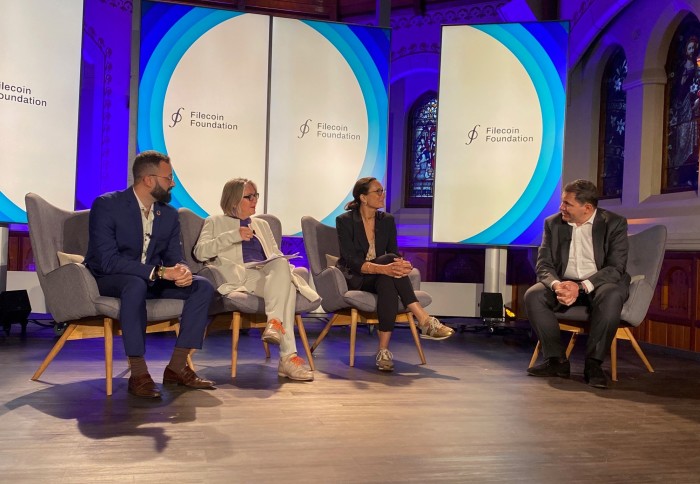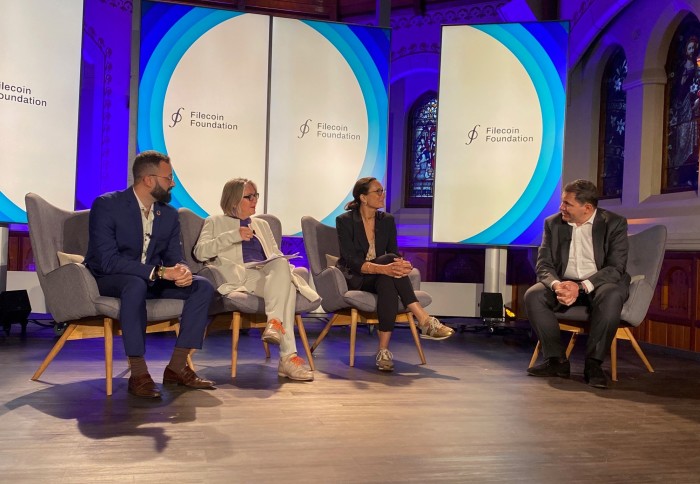 The need for greater transparency, inclusiveness and ethics around AI was among the topics discussed at a Davos event hosted by the Business School.
AI is evolving and is increasingly used as a tool for collaboration. Experts at the event, which coincided with the World Economics Forum, agreed that  it is important to be transparent whilst the industry is progressing rather than "getting everything right" privately. AI also needs to evolve with the changing demands and priorities of society, rather than abiding by a set of rigid rules that are placed at one single point in time.
These points were among the take-aways of a series of salon discussions attended by academics and industry experts hosted by Imperial College Business School at Davos.
"We need to do a better job of introducing AI literacy at a younger age, especially the intersection between AI literacy and ethics." David Shrier Professor of Practice
In a discussion themed around AI ethics, experts agreed there needs to be more education around the uses and benefits of AI, to help increase knowledge around this subject and skills across industries to implement the technology successfully. The value of AI as something to "empower human society" rather than just a technology for abstract purposes was also a critical consideration.
Promoting greater education in AI
Discussing the need for greater literacy around AI, David Shrier, Professor of Practice at the Centre for Digital Transformation at Imperial College Business School said: "We need to do a better job of expanding the pool of people who are involved in deciding what AI tells you and how it works. Demark famously teaches children to understand fake news that AI might be promoting, but there are not many other countries that follow that example. We need better literacy around AI. We need to do a better job of introducing AI literacy at a younger age, especially the intersection between AI literacy and ethics."
You can watch the full interview and other video interviews with Professor Francisco Veloso, Dean of Imperial College Business School and Professor Chris Tucci, Director of the Centre for Digital Transformation on the Business School website.
The responsibility of crypto companies to educate consumer investors was another key part of the discussions. The responsibility to educate should come from multiple parties such as investors in retail companies, regulators and consumers, panellists agreed.  A mandate from regulators to incentivise service providers to educate the public would most likely be required to facilitate this.
Moving towards stakeholder capitalism
The role that businesses play in transforming society, was another key area for debate in a discussion organised by the Leonardo Centre for Business on Society. Experts discussed how, at the root of global challenges lies an overarching aspiration to create a stakeholder-based logic of businesses, which results in stakeholder capitalism. The discussion looked at how industry, investors and institutions need to forge radical collaborations to realise this vision of stakeholder capitalism, and how to embrace innovation and experimentation.
Professor Maurizio Zollo, Scientific Director of the Leonardo Centre for Business on Society led the discussions with experts including Sandrine Dixson-Decleve, Chair, Club of Rome, Ute Klamert, Assistant Executive Director at the World Food Programme and Rafeal Tello, Director of Sustainability at Ambipar Group.
Reflecting on the discussions, Professor Zollo said: "What was particularly interesting, and a great source of hope, was the massive shift of focus to incorporate the social side of environmental, social and corporate governance. Though we have much work to do in terms of raising awareness of such matters, and then there is the challenge of how to effectively integrate corporate social entrepreneurship into businesses. The potential for technology as a major enabler to achieve the global Sustainable Development Goals was also striking. Blockchain is getting to a level of maturity to develop technical solutions to measure and validate social and environmental impact."