Norfolk
Ready for a swim? Watch the pool being filled at The Reef



Date published: 30th September 2021
The pool has now been filled at The Reef, North Norfolk District Council's state of the art leisure centre for North Norfolk.
The 6 lane, 25 metre main pool is built to Sport England's high standards and will support a range of aquatic activities from competitive swimming events to inflatable play sessions for children.
Filling the pool took 6 days and over 400 cubic metres of water.
Alongside the use of conventional heating methods, water at The Reef will be heated through solar thermal energy, meaning energy from the sun will directly heat the water and reduce the reliance on gas.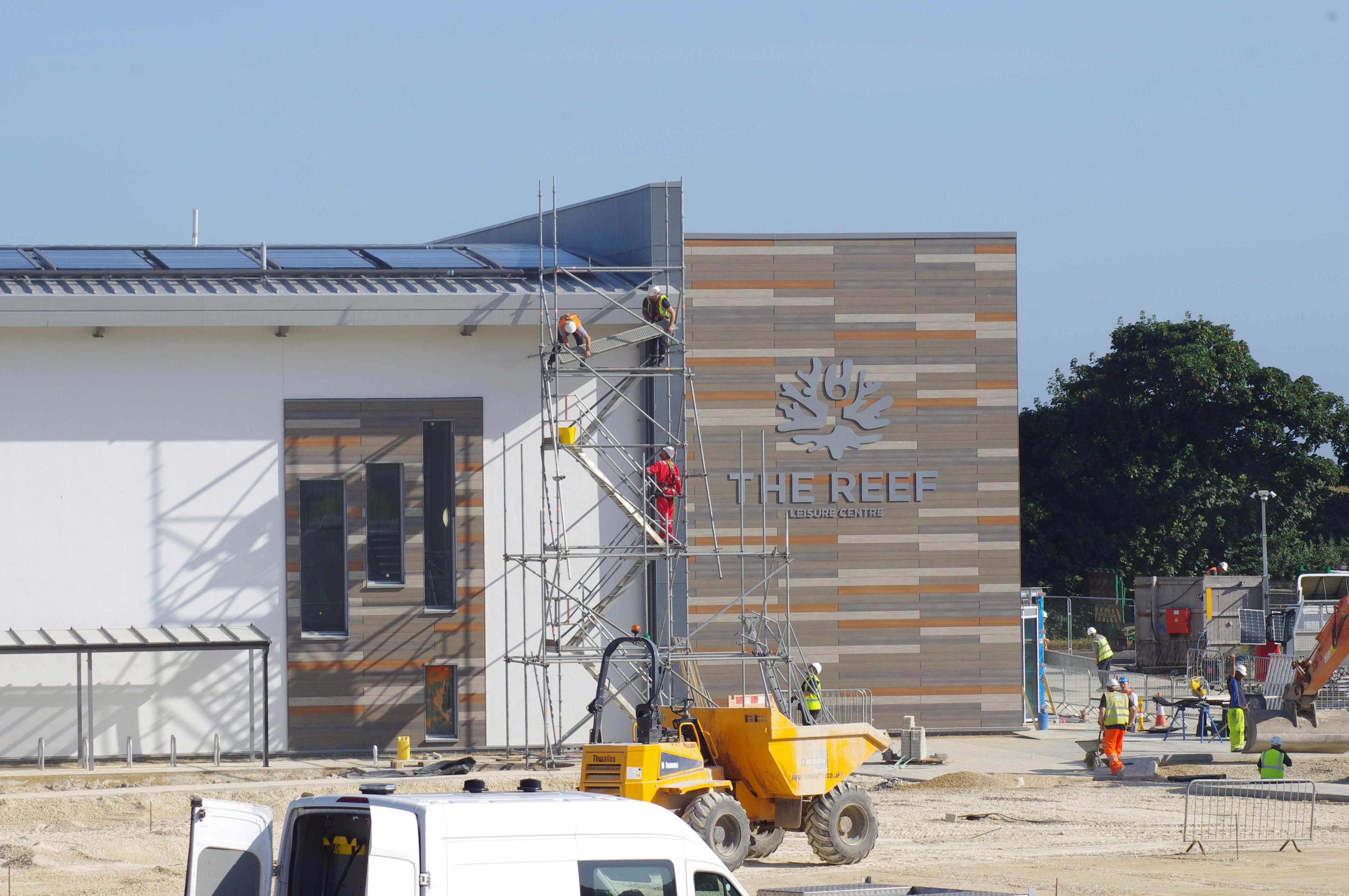 The centre will be run by award-winning leisure operator Everyone Active on behalf of North Norfolk District Council.
Cllr. Virginia Gay, portfolio holder for Leisure, Wellbeing & Culture said:
"We're very excited – this is a huge step closer to us sharing a truly innovative and extensive facility with the people of North Norfolk.
"The pool, as well as the learner pool and splash pad, will offer a whole host of activities, from serious swimming to aqua fitness classes and inflatable sessions for children.
"With all the attention to accessibility, it has so much to offer and I'm pleased that we can support everyone to enjoy swimming."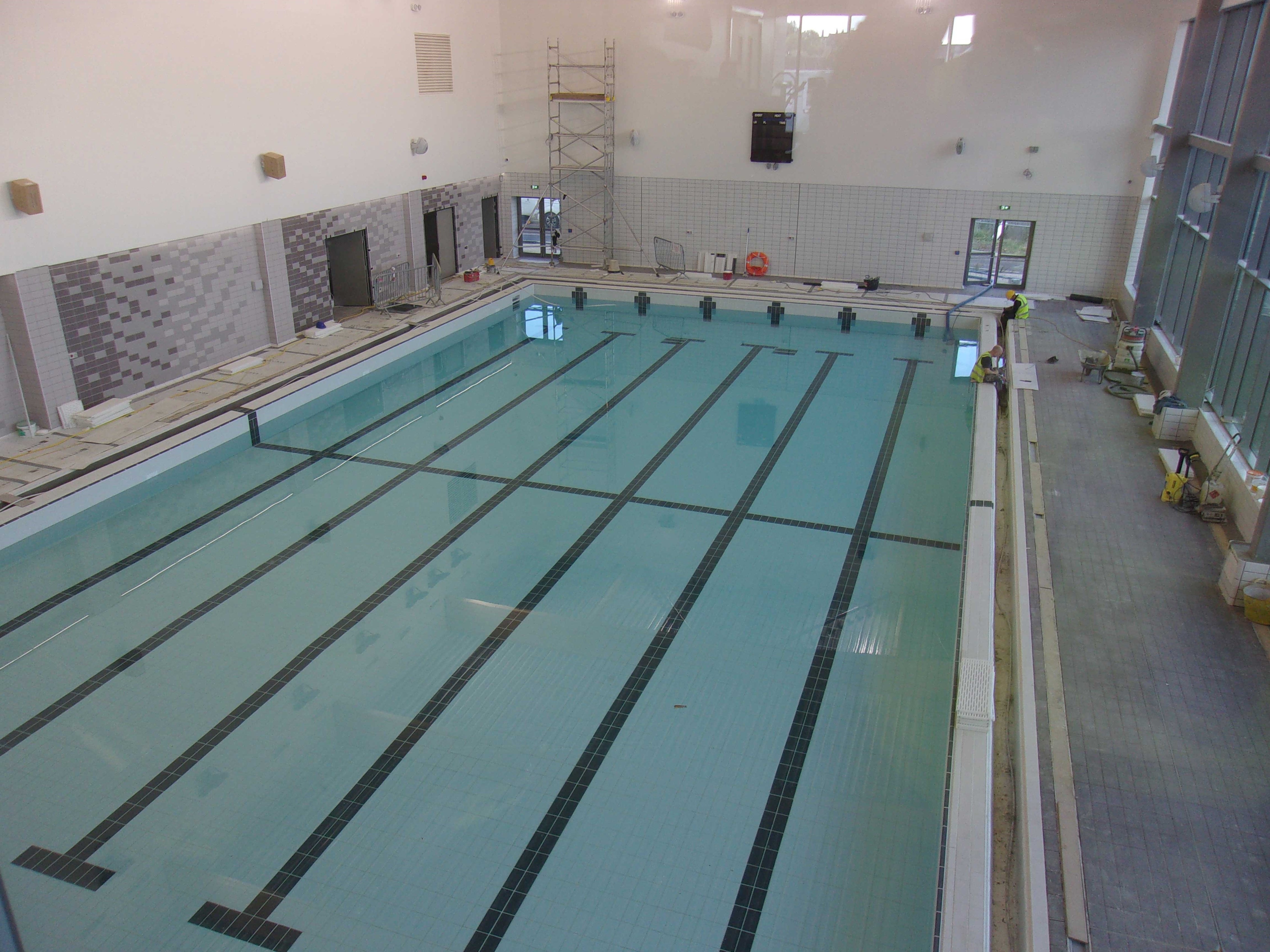 Stuart Jardine, Everyone Active's contract manager, said:
"We cannot wait to welcome the public to The Reef and for them to enjoy this fantastic facility, which includes a 60-station gym and studios.
"A wide range of activities are on offer, so all ages, abilities and interests are catered for and will make this a truly inclusive site.
"The local community will be getting the centre it deserves and it will be such an exciting day when the doors swing open."
The pool will be accessible via shallow steps with an assisting hand rail and a pool pod for pool users who require a wheelchair. The pool pod will be supported by a wheelchair storage zone near the Changing Places facility and a dedicated pool-side wheelchair for disabled users to transfer to, which is compatible with the pool pod.
A moving floor on the smaller pool will allow the water depth to be changed for different activities and user groups such as swimming lessons, water confidence and toddler sessions and aqua fit exercise classes.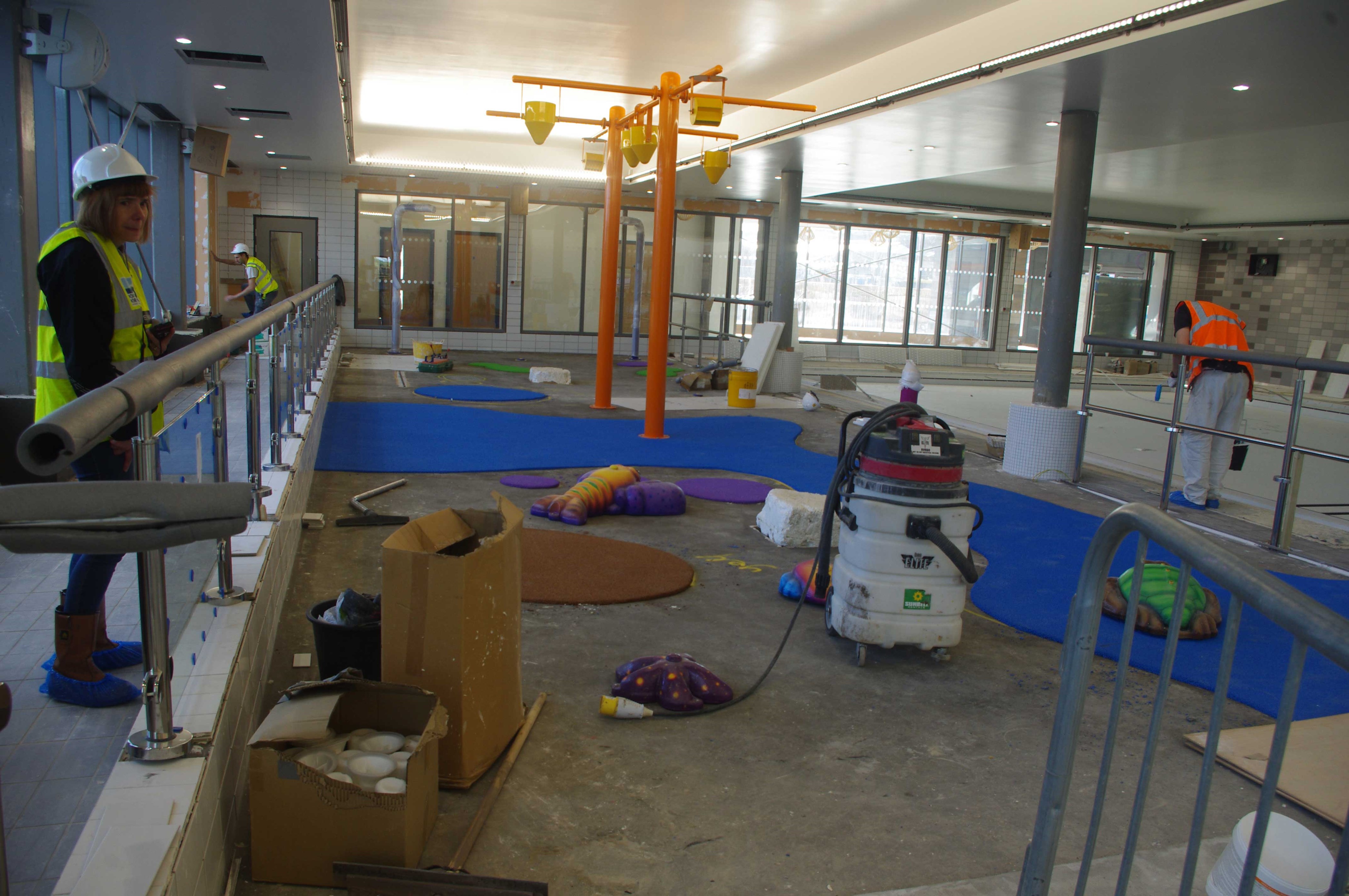 Other features of the centre include a colourful splash pad and learner pool for children to enjoy whilst they can improve their confidence in the water which was a key element of the design, and a range of portable, fun equipment such as inflatables will be offered during timetabled sessions.