Nantwich
Jubilant Jubilee Celebrations at Platinum Party in the Park – Latest news from Mole Valley District Council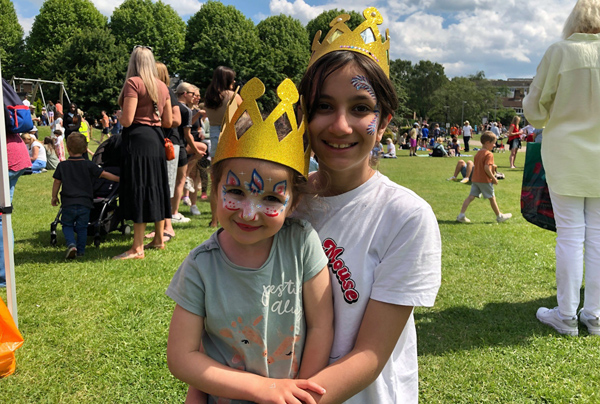 Thousands of people of all ages descended on Meadowbank Park in Dorking on Thursday 2 June 2022 to celebrate Her Majesty The Queen's Platinum Jubilee. Mole Valley District Council's 'Platinum Party in the Park' celebratory fun day kick-started the four-day bank holiday weekend in style, as visitors enthusiastically embraced the many free activities and entertainment on offer.
Visitors to Mole Valley District Council's (MVDC) spectacular community event were treated to a warm summer's day, with the weather conditions inspiring many families to bring a picnic along and eat and drink at their leisure, lapping up live music and entertainment over the course of the day. A number of people arrived in their finest Royal-themed and patriotic-inspired outfits, or had their face painted, as everyone present marked this historic occasion in honour of Her Majesty The Queen in their own way.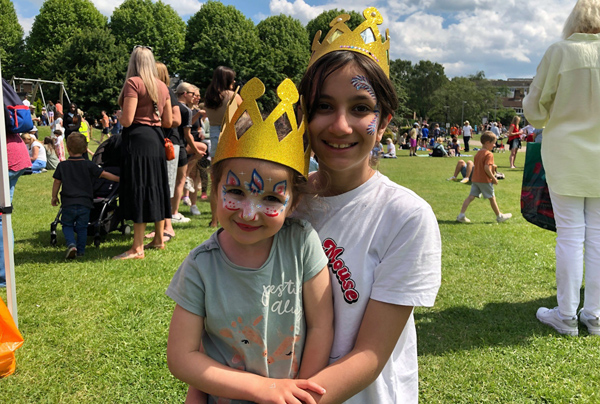 Young and old took full advantage of the wide range of activities, including taking on the crazy golf course, putting creative skills to the test on the Coronation craft stall and enjoying a variety of football games led by Mole Valley Girls FC. The Chairman of MVDC even brought his own skateboard and took part in the skateboard and scooter coaching sessions. Around 30 stalls run by a variety of local businesses and community organisations drew a huge amount of interest from everyone in the park too.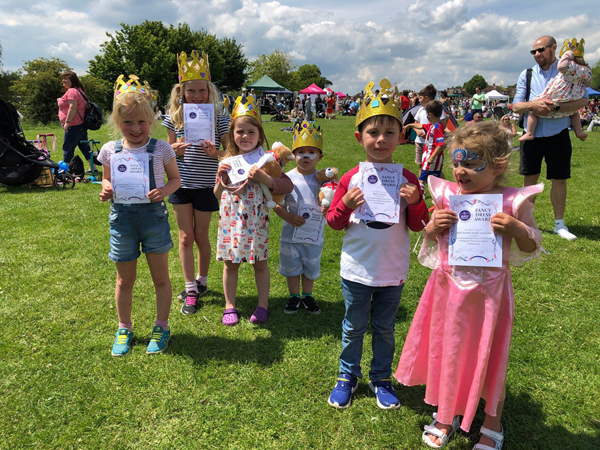 MVDC's Chairman for 2022-23, Councillor Paul Potter, said: "What a day. What an occasion. It totally surpassed my expectations and it was wonderful to see so many people come to our event. I don't think we could have asked for a better way to mark Her Majesty The Queen's Platinum Jubilee. Thank you to the Marshals and MVDC staff who volunteered to work on the day. Thank you also, once again, to our local sponsors Dorking Glass (crazy golf), Dorking Service Centre (skateboard and scooter coaching), Mole Valley Veterans (Coronation craft activities) and Patrick Gardner (promotional banners)."
Hot on the heels of the Platinum Jubilee celebrations in Meadowbank Park will be 'Plays in the Park', brought to you by Dorking Halls over Friday 15 and Saturday 16 July 2022. An event for the entire family, visit the Dorking Halls website to find out exactly what you can look forward to and how to book tickets.