Babergh
Preserving our proud past at HMS Ganges » Babergh Mid Suffolk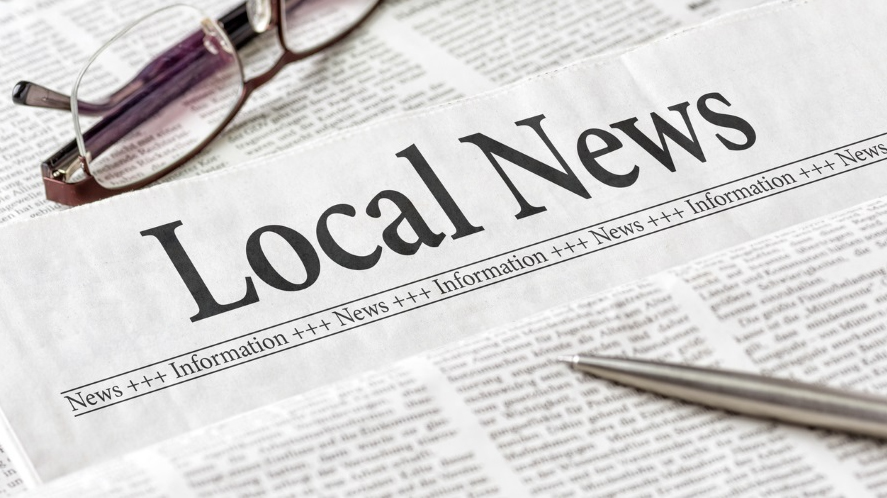 Babergh District Council representatives were amongst those at a special ceremony at the former HMS Ganges base in Shotley this week, to mark the removal of the historic 143ft ceremonial mast.
Councillors and officers joined guests from Shotley Parish Council, trustees of the HMS Ganges Museum, ex-Ganges recruits and the Royal Hospital School marching band at Monday's ceremony.
The Grade II listed mast was the heart of the former Royal Naval training establishment, where recruits would train and also climb the mast on special parade celebrations.
The site is now being transformed into Barrelmans Point – a development of nearly 300 homes by Wavensmere Homes, in partnership with Galliard Homes – and, once restored, the mast will be replaced back in the heart of the new community.
James Dickens, Managing Director of Wavensmere Homes, says:
"I would like to thank all our guests who attended the mast ceremony at Barrelmans Point. It was a significant event marking 46 years to the day since the last parade took place on 6th June 1976 and the closure of HMS Ganges training establishment.

"The last piece of the grade II listed mast was removed for restoration to return as the heart of Barrelmans Point for generations to enjoy. We appreciate the importance of this asset to ex-Ganges men who trained at this facility and look forward to next steps of the restoration process."
Babergh District Council leader Cllr John Ward said:
"This is a great example of how we can work with a responsible developer to create a new community for the future, whilst still preserving our proud heritage from the past."
Ward councillor Cllr Derek Davis – who is ex-Royal Navy and a former Ganges boy added:
"While there was a definite tinge of sadness to see the iconic mast come down, it was joyous in its own way as we appreciate this is a tremendous step forward for the future of our mast.  I know residents can't wait to see the mast restored and once again taking pride of place in our village."