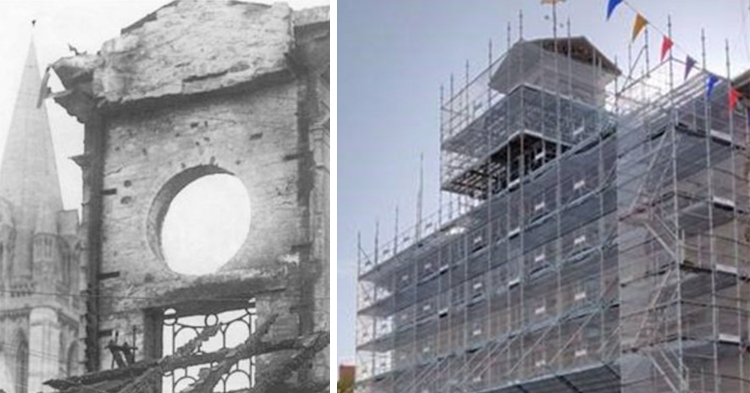 Work to restore a prominent historic clock tower in Truro is set to begin in the next few days.
Cornwall Council is preparing to start work on the Truro Municipal Buildings' clock tower, which is in poor condition and needs to be dismantled and reconstructed.
City Hall and the clock tower were badly damaged by fire in 1914, which left only the side of the tower that faces Boscawen Street remaining in its original granite form.
The three lost sides were reconstructed using reinforced concrete and were rendered to give the appearance, from street level, of granite.
The steelwork used within the tower to do this more than a century ago is now badly corroded.
David Harris, Portfolio Holder for Resources at Cornwall Council, said: "The clock tower is a landmark in Truro and it will be fantastic to see it restored.
Once complete the reconstructed clock tower will visually appear exactly the same as the clock tower you see now, but it will have been fully restored ready to last another 100 years and more.
The opportunity is being taken to refurbish the bells and clock mechanism and faces as well."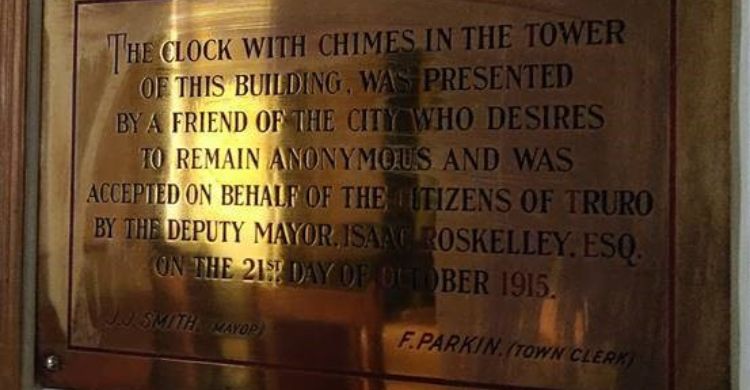 Truro City Mayor, Councillor Steven Webb, said: "We are delighted to see this work taking place which will complete the amazing transformation of the Hall for Cornwall.
The Municipal Buildings and Clock tower is an iconic feature of our city as well as being the home of Truro City Council"
Julien Boast, Chief Executive & Creative Director, Hall for Cornwall, said: "Enabling Truro's rich heritage to be shared with future generations goes to the heart of our own journey with our newly transformed building, and the History & Heritage programme which forms a central part of our new offering. Hall for Cornwall will be open as usual throughout the works and we look forward to seeing the Clock Tower resplendent again."
The Council has consulted with Historic England and a planning condition has been discharged to allow for the dismantling work to take place.
The works are due to begin this month with Fox Construction Solutions, following the completion of the Hall for Cornwall's refurbishment project.
Some scaffolding will remain in place while the work is carried out, which is expected to be concluded spring 2023.
The work on the tower will not affect the operations of the Hall for Cornwall, which will remain open throughout the duration of the reconstruction works.